Candidate Killed In Hurricane Sandy May Still Win His Election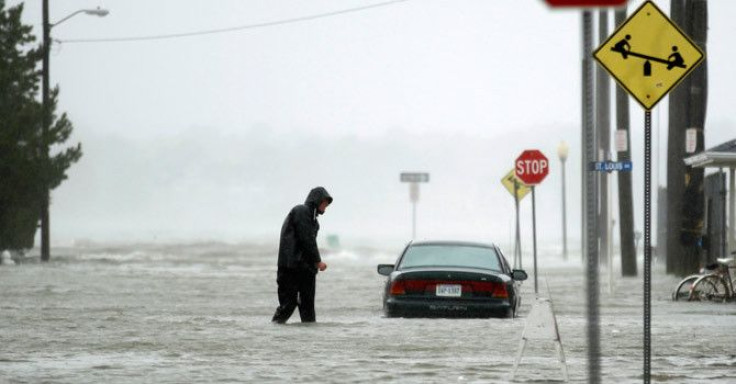 John Rose, 60, a candidate for the West Virginia Legislature, was killed in the wake of Superstorm Sandy on Tuesday, but that might not stop him from winning his election.
Rose, a Republican candidate to represent Barbour County in the West Virginia House of Delegates, was killed Oct. 30 after a tree branch snapped during the storm and struck him. Rose was reportedly surveying his farm for damage to the property when snow piled on the tree caused the branch to snap.
While Hurricane Sandy brought high winds and widespread flooding to much of the mid-Atlantic region of the East Coast, it also brought massive snowstorms to inland areas. Certain portions of West Virginia received more than three feet of snow.
Because Rose's death came so close to the election, officials are unable to remove his name from the ballot due to a technicality, according to Life's Little Mysteries. This means that, on Election Day, Rose will still be the official Republican candidate in his Barbour County district.
Republicans in the county will have nobody else in their party to vote for on Tuesday, so it's highly likely they will cast their ballots for Rose, despite the minor detail of him being dead.
If Rose wins his race against his Democratic opponent, Mary Poling, then his successor would be appointed by West Virginia Gov. Earl Ray Tomblin.
Tomblin, a Democrat, will have to choose among three nominees presented to him by the executive committee of the Barbour County Republican Party's executive committee.
While the idea of a dead candidate winning office sounds unlikely, it happened four times in the 2010 midterm elections. Four people who died before having their names removed from the ballot were elected to different state and federal positions, Life's Little Mysteries reported.
© Copyright IBTimes 2023. All rights reserved.