'Cannibal Cop' Gilberto Valle Guilty Verdict: NYPD Officer Planned To Kidnap, Cook And Eat Women [PHOTO]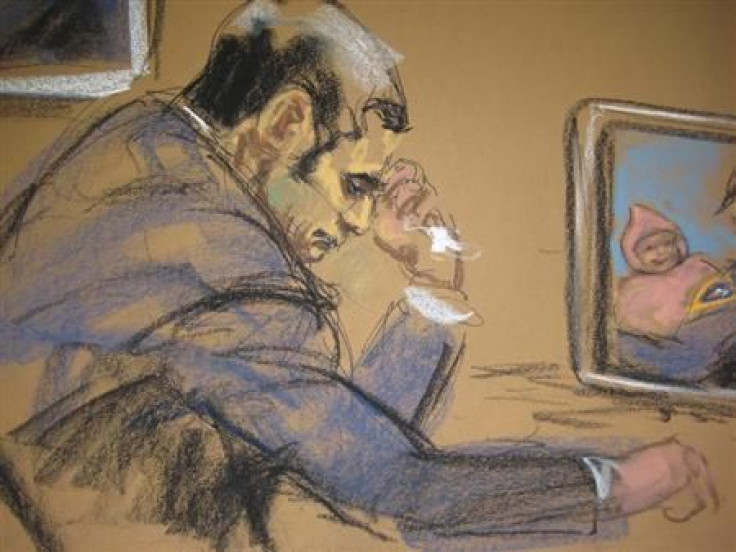 Cannibal Cop" Gilberto Valle was found guilty Tuesday of planning to kidnap, cook and eat women.
Valle, a 28-year-old former NYPD officer, never followed through on his plans, but the FBI retrieved his computer containing a dossier of 100 would-be female victims. He faces up to life in prison when he is sentenced June 19.
The jury of six women and six men deliberated for 16 hours before reaching a guilty verdict.
Manhattan U.S. Attorney Preet Bharara said authorities believed the Cannibal Cop would have followed through on his plans.
"Today, a unanimous jury found that Gilberto Valle's detailed and specific plans to abduct women for the purpose of committing grotesque crimes were very real and that he was guilty as charged," Bharara said in a statement. "The Internet is a forum for the free exchange of ideas, but it does not confer immunity for plotting crimes and taking steps to carry out those crimes. I want to thank the jury for their time, their diligence and their willingness to serve on a case of this nature, and I want to thank the dedicated prosecutors from my office who did such an outstanding job investigating and prosecuting this disturbing case."
Valle's lawyer claimed the Cannibal Cop was only engaging in a fantasy when discussing his ideas to kill women and eat them on the website darkfetish.net.
The criminal complaint charging Valle with planning to kidnap, cook and eat women showed chilling messages sent between the "cannibal cop" and a co-conspirator.
Gushing about one potential victim, Valle wrote, "I love that she is asleep right now not having the slightest clue of what we have planned. Her days are numbered. I'm glad you're on board. She does look tasty, doesn't she?"
During the case, prosecutors said Valle took steps to make his plans a reality by searching on the Internet how to knock out the women using choroform and going to the block of one of his potential victims, CBS News reported.
The guilty verdict surprised Valle's mother, Elizabeth Valle.
"I'm shocked, I'm shocked, I'm shocked," she told the New York Post.
© Copyright IBTimes 2023. All rights reserved.