'Cannibal Cop' Jury Laughs During Testimony; Jeffrey Dahmer Psychologist Expected To Take The Stand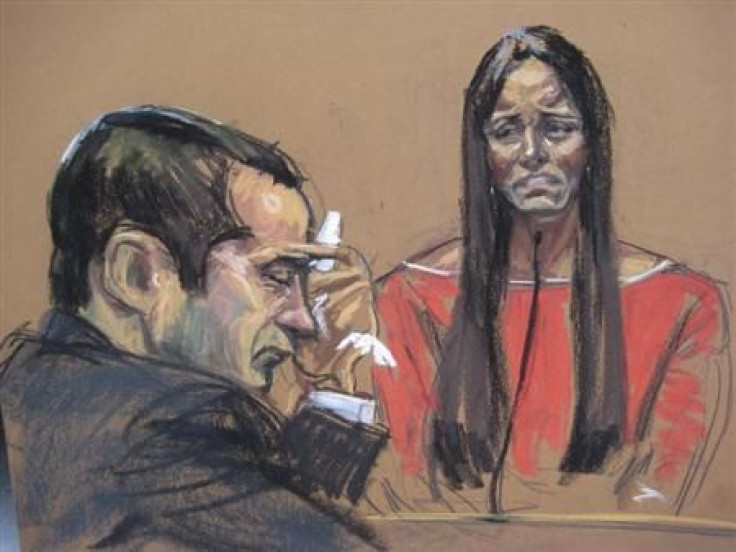 After spending a week being forced to examine brutal pictures and listen to gruesome testimony, the New York City jury that will decide the "cannibal cop" case was laughing as prosecutors questioned Sergay Merenkov about the pornographic website he operates.
Merenkov, 34, drew smiles from the jury when he compared his site, DarkFetishNet.com, to Facebook, despite the graphic sexual violence he's accused of encouraging.
"It's a social media network very similar to Facebook," Merenkov said. "It does everything Facebook does…just like but…oriented to people with fetishes that are not considered to be standard."
The dark humor came in the midst of the trial of New York Police Officer Gilberto Valle, 28, who is facing 20 years to life in prison after being accused of planning to rape, murder, cook, and then eat women. Dubbed the "cannibal cop" by the press, Valle's emails in which he fantasizes about carrying out his intentions have been read to the jury throughout the past week. Among his alleged intended victims was his then-wife Kathleen Magan-Valle, according to Reuters.
The "cannibal cop" was just one of the 37,000 members of Merenkov's social media network, 70 percent of which come from the United States, the entrepreneur claimed. During the conversation – which saw Merenkov testify remotely from his home in Moscow - prosecutors asked him if he knew everyone who has signed up for DarkFetishNet.com.
"No," he replied. "That's like asking [Mark] Zuckerberg if he knows each and every member of Facebook."
Defense attorneys have asserted that Valle's online activity was "pure fiction," part of an elaborate fantasy that was discovered when his wife noticed he'd been spending an inordinate amount of time on the couple's computer. The NYPD officer was arrested in October of last year.
The New York Post previously reported that FBI computer forensics examiner Stephen Flatly testified to finding evidence that Valle regularly sought and viewed pictures of women in forced situations, including searches for "cannibalism can be addictive" and pictures of deceased females. Also expected to take the stand before the trial lets out is forensic psychiatrist Park Dietz, who interviewed serial killer and cannibal Jeffrey Dahmer.
© Copyright IBTimes 2023. All rights reserved.