Cannibal In South Africa 'Tired Of Eating Human Flesh,' Given Life Sentence
A South African man, who is a self-confessed cannibal, has been sentenced to a life term in prison. The man had walked into a police station to confess his crimes. He told police officers that he is "tired of eating human flesh" and wanted to turn himself in.
According to a report by CNN, police officers were initially reluctant to believe this incredible story. The man then produced body parts from his bag, and it soon became apparent that the story was true.
Nino Mbatha, 33, is a cannibal, or at least he was until he got "tired of eating human flesh." More body parts were reportedly recovered from Mbatha's house.
The cannibal case reached the court, and Mbatha was sentenced to life imprisonment, along with another man identified as Lungisani Magubane, 32. A third man who was also tried in the case was acquitted. The two men were charged for killing a woman named Zanele Hlatshwayo and eating her body parts.
Mbatha reportedly denied eating human flesh after he was arrested, so the police decided to file a case of murder. Mutilating a corpse and possession of human tissue are punishable offenses under South African law, but there is no law that directly punishes cannibalism.
The bizarre case involves Magubane approaching Mbatha for "muti," a term in South Africa that stands for traditional medicine. Magubane wanted muti for "good fortune." For this muti to be made, Mbatha evidently wanted the body of a woman or a child because the "ancestors insisted that blood needed to be spilled."
Hlatshwayo's body was mutilated and the body parts were reportedly used to make this muti. According to News 24, the accused were convicted last year in Estcourt.
Pronouncing the sentence in KwaZulu-Natal High Court in Pietermaritzburg, Judge Peter Olsen said that this was "the most heinous crime" he has ever witnessed. Mbatha was acquitted of the charge of possessing human body parts because the judge felt that this was a duplication of the murder charge. On the charge of Mbatha "dealing" in human body parts and offering to sell them, the judge felt there was insufficient evidence.
According to another report by News 24, the judge commented on the photograph taken by the police at Mbatha's house and said that it "depicted a disgusting mess." On the question of Mbatha denying everything after being arrested, the judge felt that this cannibal case was the "stuff of nightmares," and it is difficult to predict how someone would react in this situation. The judge added that the accused may have felt the need to "unburden" his guilt by confessing and had second thoughts later.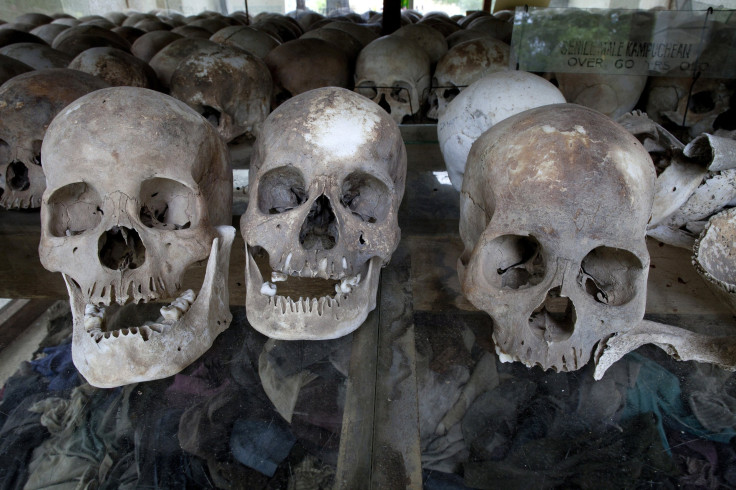 © Copyright IBTimes 2023. All rights reserved.
FOLLOW MORE IBT NEWS ON THE BELOW CHANNELS