Toddler Screams, Calls For Help After Watching Mother's Sexual Assault, Victim Claims
A 2-year-old toddler screamed and called for help after seeing a man attempting to sexually assault his mother, the victim has claimed. A man in Eastchester, The Bronx was reportedly seen entering an unlocked apartment, and this is when the alleged incident happened. The police are currently on the lookout for the man.
According to PLX 11, a 26-year-old woman has claimed that a man entered her unlocked apartment with a jump rope, tried to tie her up, lift up her dress and sexually assault her. Her 2-year-old son was in his crib, and he reportedly screamed "mommy, mommy, mommy" and "help, help, help!"
According to NY Daily News, the woman has said that she heard someone walk behind her before the assault, but she thought it was her husband. She was apparently playing loud music to get into the Christmas spirit.
The woman said that the attacker didn't care that her son was in the room and that the toddler was seeing all that was happening.
During the attack, the woman fought her attacker by kicking and punching him. She managed to get away, and she banged on the bathroom door. Her attacker wrapped his hand around her throat and started choking his victim. Her husband was in the shower at that time, and as soon as he came out, he came to his wife's rescue. The husband repeatedly hit the attacker, but the attacker ran away, leaving behind his shoes, glasses and the jump rope.
The incident reportedly took place at Light Street and Rombouts Avenue on Sunday at 3:30 p.m. EST. The police has confirmed that an unknown man did enter the apartment around this time.
"This never should have never happened for someone to just come in your house and try and tie you up and rape you, that's not right!" the woman said, adding that she wants her assaulter found.
The attacker has been described as being in his mid to late 20s. He is about 5 feet, 11 inches tall and weighs about 220 pounds. He has a full beard, short black hair and brown eyes. He was seen wearing a leather jacket, blue shoes, gray jeans and sunglasses.
Meanwhile, in other news, a serial rapist who was convicted of murdering a teenage girl has been sentenced to 25 years in prison, NY Daily News reported. The murder happened 30 years ago, but there wasn't enough evidence to charge the suspect at that time. New DNA evidence is said to have helped the police get the man convicted.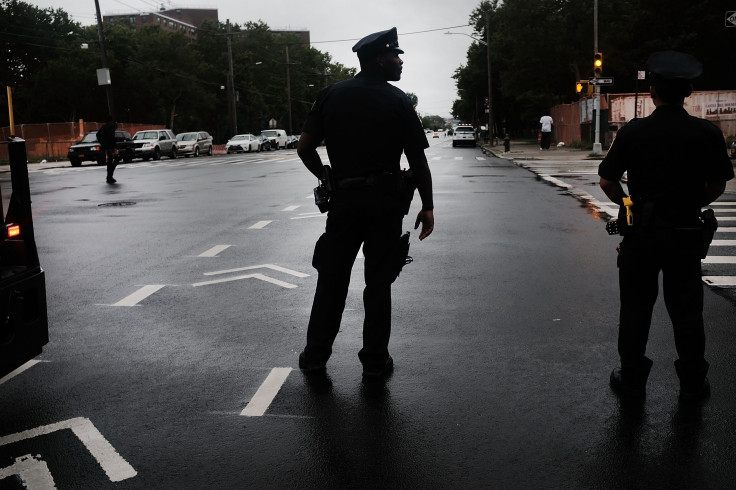 © Copyright IBTimes 2023. All rights reserved.