'This Can't Continue': Spanish PM Warns Of Skyrocketing Borrowing Costs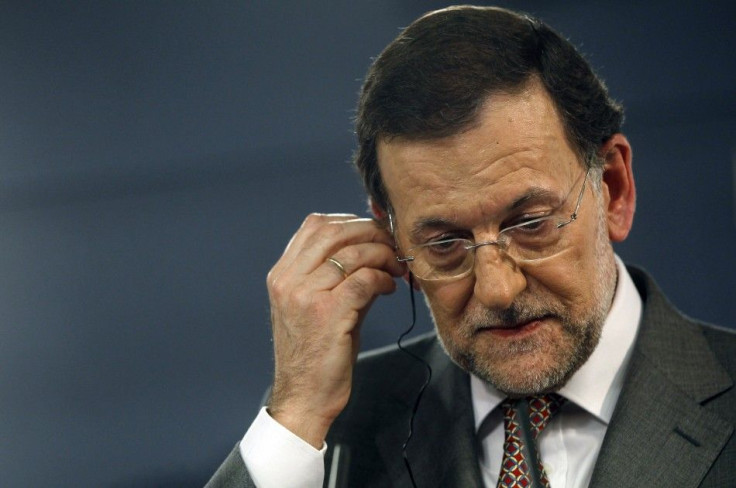 Spain cannot afford current sky-high borrowing costs for long, Prime Minister Mariano Rajoy said on Wednesday.
Spanish 10-year government bonds have been edging toward an unsustainable 7 percent yield for weeks now, with current yields above 6.8 percent.
Speaking ahead of this Thursday's crunch European Union summit, Rajoy said: The most urgent subject is the subject of financing, according to the BBC.
The comments came a day after ratings agency Moody's downgraded the long-term debt and deposit ratings of 28 Spanish banks Monday, indicating that the creditworthiness of Spain is weakening.
Moody's noted that the downgrading was a reflection of the Spanish government's declining ability to support the banks and their standalone credit profiles.
According to Moody's, the banks' exposure to commercial real estate (CRE) was likely to cause higher losses, which might increase the likelihood of these banks requiring external support.
The report comes after Moody's downgrade of Spain's government bond ratings to Baa3 from A3 earlier this month. In May, it downgraded 16 Spanish banks.
Notably, Banco Santander received a rating of Baa2, down from A3 but one notch higher than that of the sovereign. The standalone ratings of all the other affected banks are now at par with or below Spain's Baa3 rating.
Further bad news emerged Wednesday after the Bank of Spain said the country's recession had probably deepened in the second quarter of 2012 -- on top of a drop of 0.3 percent in the first three months of this year.
Spain has already sought an assistance of 100 billion euros ($125 billion) to recapitalize Spanish banks from the euro zone.
However, there are concerns that this borrowing will increase Spain's debt/GDP ratio by nearly 10 percentage points. The continued weakness of the Spanish economy has made it difficult for the government to solve the problem.
© Copyright IBTimes 2023. All rights reserved.