Capitol Hill Shooting Press Conference Live Stream: Where To Watch News Conference On D.C. Incident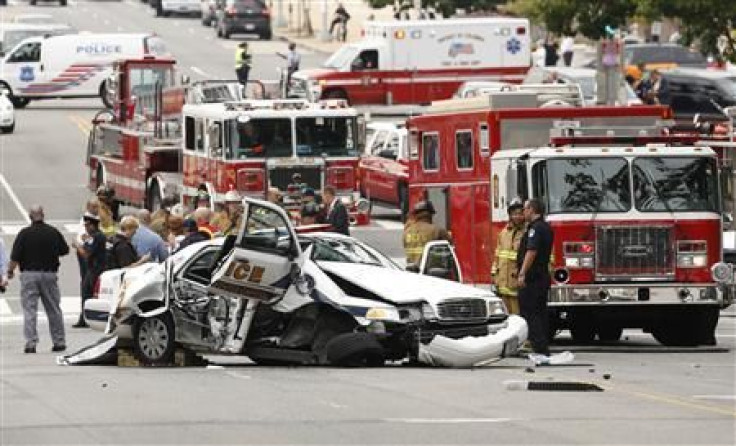 Capitol and D.C. police were scheduled to hold a news conference at 6 p.m. EDT Thursday to discuss the details of the Capitol Hill shooting that killed one woman and left a Capitol Police officer injured.
At a 3:30 p.m. press conference, authorities said the incident outside the U.S. Capitol did not appear to be linked to terrorism; law enforcement is treating the case as an isolated incident.
The incident began around 2:17 p.m., when a black Infiniti tried to go over a barrier by the White House. Authorities surrounded the vehicle with guns drawn, but the car sped up Pennsylvania Avenue toward the Capitol. The chase ended when officers shot at the car, killing the female driver. A child, believed to be between 1 year and 18 months old, was also in the vehicle but was not injured. A Capitol Police officer was injured in a car crash related to the incident.
According to NBC Washington, the car involved in the incident had Connecticut license plates. The television station reported that the woman, whose name has not yet been released, was born in 1979.
For more details, be sure to check out a live stream of the press conference on the Capitol Hill shooting. You can view NBC Washington's coverage here. Links to the press conference can also be found on the websites of CNN, Fox News and CBS.
© Copyright IBTimes 2023. All rights reserved.