Carl Icahn Buys Into Family Dollar Amid Insider Trading Allegations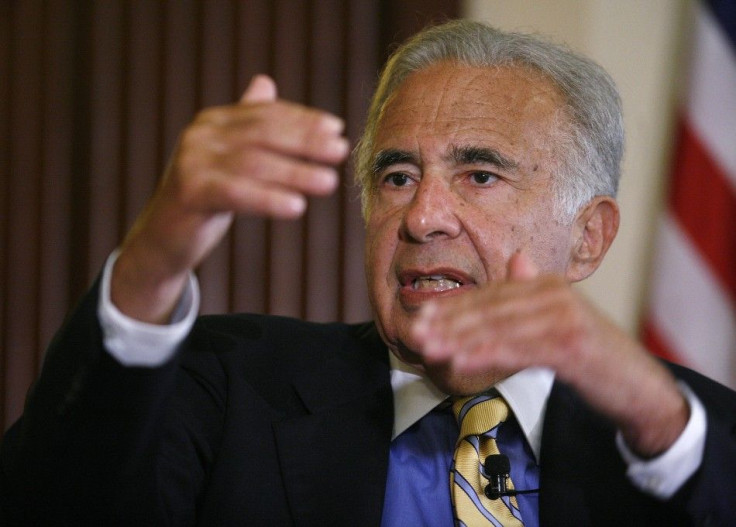 Billionaire investor Carl Icahn showed on Friday that allegations of insider trading will not stop him from conducting business. The 78-year-old investor declared a 9.3 percent stake in Family Dollar Stores amid an intensifying federal probe into his business practices.
Shares of the discount retailer chain store spiked 9 percent after Icahn announced his involvement.
Icahn said in his filings report that he bought into Family Dollar because he thinks the company is undervalued and said he may seek board representation "if appropriate." Icahn says he'd like to do with Family Dollar what he's done for countless companies in the past.
"The Reporting Persons see great long-term potential in the Issuer's industry and believe the Issuer's current situation is analogous to that recently faced by companies such as CVR Energy, Forest Laboratories, Chesapeake Energy and Biogen … where the Reporting Persons' involvement helped to generate tremendous returns for all shareholders."
While Family Dollar received a boost from Icahn, stock in his own company, Icahn Enterprises dropped 4 percent on Monday after allegations of a federal probe into Icahn surfaced. Icahn lost an estimated $420 million in the drop.
Allegations surfaced last week that federal investigators were looking into a possible insider trading situation in 2011 between Icahn, pro golfer Phil Mickelson and sports gambler Billy Walters. Icahn is suspected of telling Walters, who in turn told Mickelson about future investment plans in Clorox. Icahn denies the reports.
"We are always very careful to observe all legal requirements in all of our activities," Icahn said. "We believe that making inflammatory and speculative statements, especially when we've had an unblemished record for 50 years, is completely irresponsible on the part of the Wall Street Journal."
Mickelson and Walters also denied any wrongdoing. Icahn says he's never met Mickelson personally, but says he has a business relationship with Walters. Mickelson also acknowledged a relationship with Walters.
© Copyright IBTimes 2023. All rights reserved.