Carlos Ghosn's Wife Says Japanese Prosecutors Tried To Humiliate, Woman Entered Shower With Her
Carole Ghosn, the wife of former Nissan Chairman, Carlos Ghosn has accused Japanese prosecutors of intimidation, humiliation, as well as emotional and mental abuse. Carlos Ghosn is accused of committing financial crimes during his tenure as Nissan's CEO. He has denied the allegations.
Since November, 2018, the 65-year-old Carlos has spent 130 days in detention in a Japanese prison. Carole told CNBC in an exclusive interview that he was interrogated for eight hours during his days in prison, and that too without a legal representation.
Carole said on the day of his second arrest early April, on fresh charges, the investigators searched their home at 5.50 a.m. Tokyo time. She was subjected to body searches, forced to keep the bathroom door open when using the lavatory and had to accept the presence of a female investigator who entered the shower with her.
Reports said that Carlos allegedly diverted Nissan funds to a Saudi businessman and friend, engaged in a breach of trust tied to personal trading losses and underreported his compensation. In 2017, he stepped down as the CEO of the Japanese carmaker.
Carole wants foreign leaders to pressurize Japanese officials to ensure that her husband gets a fair trial. In the interview, she claimed that she has been prohibited from seeing Carlos while he's in prison. Carole also said that Ghosn has been subjected to emotional and mental abuse in the detention center, with officers leaving the lights on all day and night.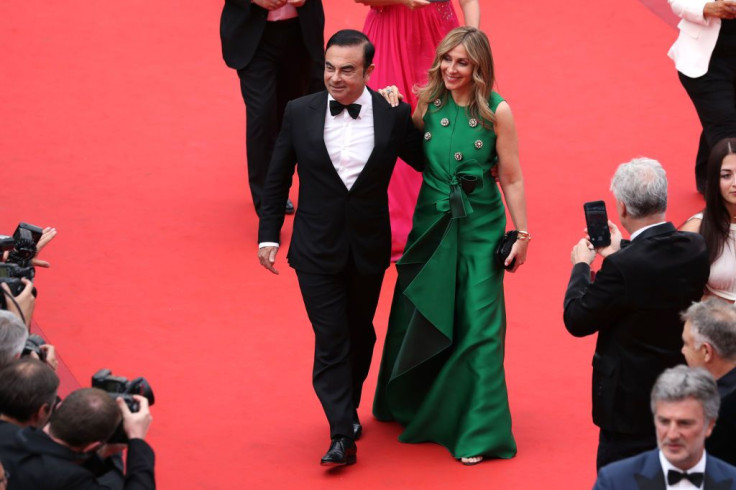 "His cell room was kept damp and cold without heat in the winter and he was only allowed fresh air for only 30 minutes Monday to Friday," she said.
Carole said it was devastating to think that he's being treated like a big criminal, over an accusation which they are "still trying to understand." In April, Carlos Ghosn was arrested for a fourth time and reports quoting source had said that he was interrogated for up to 14 hours a day, sometimes in the middle of the night, at the Tokyo detention center where he is being held.
Ghosn's recent arrest comes over allegations that he channeled cash from a discretionary company fund into a firm run by his wife to buy a luxury yacht, which as a resulted caused Nissan a loss of $5 million; he has denied all allegations.
Ghosn is credited for salvaging the Japanese carmaker, two decades ago, from the depths of bankruptcy. He is also the architect behind its successful alliance with French automobile major, Renault.
© Copyright IBTimes 2023. All rights reserved.
FOLLOW MORE IBT NEWS ON THE BELOW CHANNELS