Carnival Cruise Ship Floods Like Scene Out Of 'Titanic'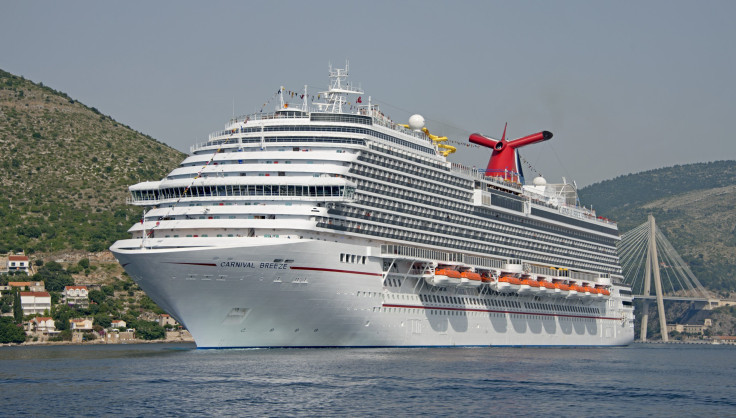 Passengers onboard a Carnival cruise ship were startled awake when the ship began to flood, recalling a scene out of the movie "Titanic."
A TikTok video of the incident showed the water creeping into cabins as it filled an entire hallway on the Carnival Vista ship as passengers were evacuated from their cabins.
"Woke to water rushing into our cabin...our lives flashed before our eyes," the passenger said in her video post.
According to the passenger that posted the video, a plumbing problem caused the flooding after the ceiling caved in from above, causing a cabin to fill with water. As many as two floors on the ship were flooded as water forced her cabin door open and down the hall ankle deep.
The passenger said about the situation, "Titanic vibes for about five minutes."
The TikTok video was one of two videos shared by the Carnival Vista passenger, which was viewed as many as 15.6 million times at the time of writing.
The video also showed passengers wading in the water as they rushed to understand what was going on.
Despite the scary incident, the passenger maintained that she wasn't "trash talking" Carnival as she was only "documenting a scary experience that turned out funny."
She continued in her post that she still "had a blast" on the cruise, despite the flooding excitement.
It was unclear from the TikTok post if passengers were compensated for the inconvenience.
© Copyright IBTimes 2023. All rights reserved.