Unvaccinated Passengers Are Now Welcome On These 6 Major Cruise Lines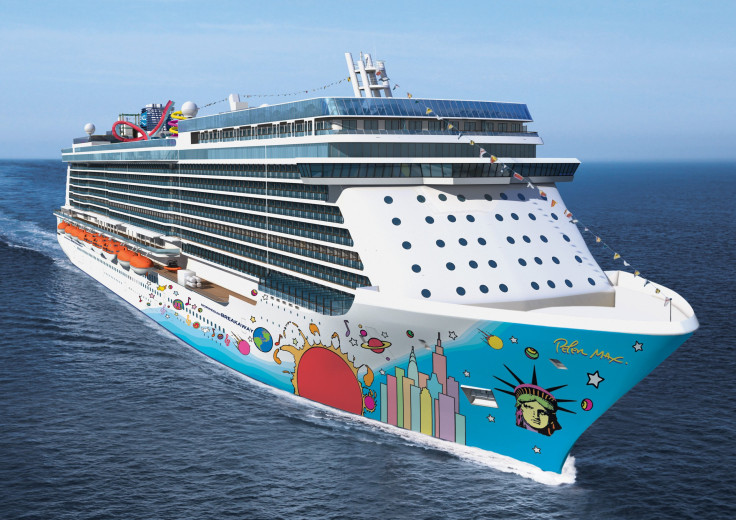 Unvaccinated passengers are now allowed to travel onboard these major cruise lines with only a negative COVID test. The move comes after recent policy changes made by the companies following the decision by the Centers for Disease Control and Prevention (CDC) to drop its COVID-19 Program for Cruise Ships back in July.
The new policy means unvaccinated passengers are no longer prevented from traveling on Carnival, Princess, Royal Caribbean, Celebrity, Norwegian, Oceania, and Regent cruise ships, as was the case during much of the COVID pandemic.
With the change in policy, the cruise lines, with some exceptions, are requiring unvaccinated passengers at embarkation only to have a negative COVID test. In some instances, the COVID-19 test requirement has been eliminated for fully vaccinated passengers upon boarding some cruise ships.
Carnival Cruise Line is the latest to change its COVID-19 policies, announcing that starting on Sept. 6, unvaccinated guests are welcome to sail on its cruise ships. These travelers are no longer required to apply for a vaccine exemption, with the exception of cruises in Australia and voyages that are 16 nights or longer.
Passengers who do not have proof of vaccination will need a negative PCR or antigen test taken within three days of embarkation, according to the Carnival website.
Royal Caribbean and its Celebrity Cruises brand will also no longer require passengers to be fully vaccinated on some cruises, starting on Sept. 5.
According to the Royal Caribbean website, cruises from Los Angeles; Galveston, Texas; New Orleans; Louisiana; and a European homeport are no longer subject to COVID vaccination requirements.
However, guests 12 and older must be fully vaccinated to go ashore in Grand Cayman, and passengers who are not up-to-date with their vaccines will need a negative COVID test to get off the ship in Greece and Spain, per EMA standards.
Royal Caribbean said it is working with local governments to change vaccination requirements for the Eastern Caribbean and will have more information in the coming days.
Also on Sept. 5, Celebrity Cruises will allow all travelers to board its ships regardless of vaccination status, as long as they meet COVID testing requirements. This includes all sailings departing from the U.S. and Europe, with the exception of Iceland, and all voyages from Los Angeles.
The first cruise line to make the announcement that it was rolling back its COVID-19 vaccination requirement was Norwegian Cruise Line. Its COVID vaccination change will go into effect on Sept. 3 and will also include the Oceania Cruises and Regent Seven Seas cruise brands as well.
COVID vaccinations will no longer be required on the three cruise lines for any passengers except in Canada, Greece, and Bermuda, and if a local destination has a conflicting requirement, Norwegian said. Unvaccinated passengers aged 12 and older will be required to have a negative PCR or antigen test taken within 72 hours of boarding the cruise ships.
© Copyright IBTimes 2023. All rights reserved.