Cases Of Children Being Charged With Child Pornography On The Rise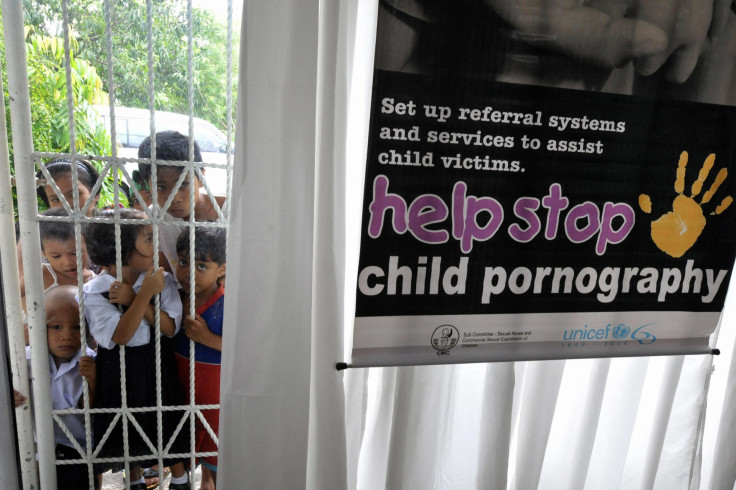 A 12-year-old schoolgirl from southern England could face charges for sending a topless selfie to a pedophile, who was "grooming" her online for quite some time, according to reports.
The sexual predator approached the girl on Instagram requesting her to take some explicit pictures and send them to him. While the minor initially did not comply, she eventually gave in and sent a semi-nude photo of hers using her iPad.
As demands got more obscene, the girl ended her relationship with the pedophile, but not before her mother discovered who she was talking to and what she had done as a result.
The girl's mother wasted no time in contacting the Child Exploitation and Online Protection (CEOP) Centre, part of the National Crime Agency (NCA), which then advised her to take matters to law enforcement agencies.
After she followed the organizer's advice, the mother of the girl was shocked to learn that her daughter could face charges for what she had done. "I couldn't believe it," she told the Mirror. "How can the victim end up with a criminal record? She's a young, innocent girl who has made a big, big mistake."
She said that her daughter was coerced into committing the deed and it was not fair to brand her a criminal for the act.
"She's the victim. She was coerced into sending it. There's a pedophile out there yet they're talking about criminalizing a little girl. She's scared, upset, worrying about what is going to happen and I'm questioning if I did the right thing in reporting it."
"My child is a victim of grooming but now she might be branded a criminal. If this is happening it could put other parents off reporting abuse. How many people actually knew this was the law?" she added.
Instances of teens being prosecuted for sharing indecent pictures of themselves with others have been on the rise across the globe ever since the term "sexting" became a part of the urban dictionary. Last Thursday, the Washington Supreme Court upheld the conviction of a 17-year-old, who was prosecuted by a lower court after he sent a picture of his penis to a 22-year-old woman in 2013.
In a joint brief filed at the time by organizations such as ACLU, Columbia Legal Services, TeamChild and the Juvenile Law Center, it was argued that upholding the conviction would be a "strained and erroneous interpretation" of child pornography laws and "would jeopardize thousands of minors across the state by criminalizing increasingly common and normative adolescent behavior."
However, regardless of whether a minor has shared an indecent selfie of oneself willingly or have been coerced into doing so, child pornography charges apply in both cases.
The lack of exceptions, when it comes to child pornography laws, is to make sure that no one can get away with taking or distributing sexually explicit pictures of a minor, according to Find Law.
This means that if a high school student sends a racy selfie to his or her boyfriend or girlfriend, both the sender as well as the receiver could face prosecution for child pornography. Not only that, if the pictures get leaked on social media, or are forwarded to other people through direct sharing, anyone who receives or distributes the photo could also find themselves open to charges.
'If a young person is found creating or sharing images, the police must record a crime has been committed in line with Home Office Counting Rules and investigate the circumstances," a NCA spokesman said regarding the British minor case, Metro reported. "Dependent upon those circumstances they have discretion not to take formal action if it isn't in the public interest to do so.
© Copyright IBTimes 2023. All rights reserved.