YouTuber Austin Jones Arrested On Child Pornography Charges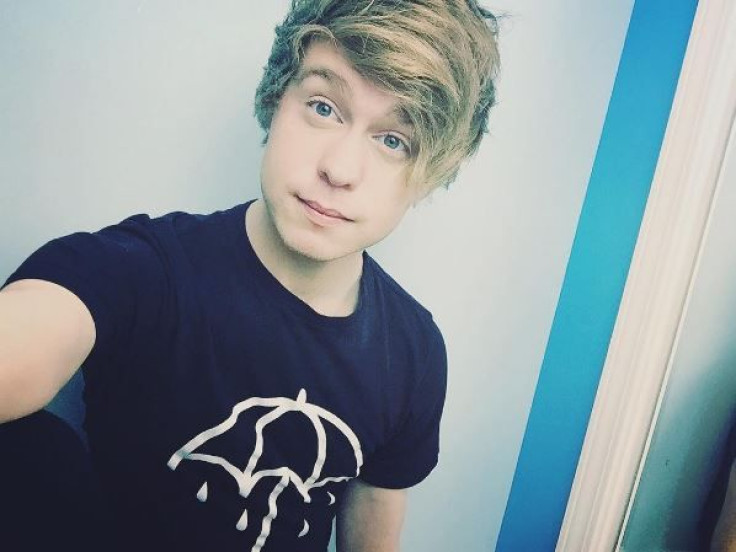 YouTube star Austin Jones was arrested at Chicago's O'Hare International Airport on two counts of production of child pornography Monday at 7:45 p.m. local time, International Business Times learned Tuesday.
The Chicago Sun-Times first reported the story Tuesday. IBT confirmed the allegations with the U.S. Attorney's Office. According to a report obtained by the Sun-Times Tuesday, Jones used "used Facebook and Apple's iMessage service to request and receive videos depicting the genitalia of minor females, knowing that they were only 14 or 15 years old." The report further noted that Jones "conducted online conversations where he persuaded and enticed the minor females to send him child pornography using electronic devices connected to the Internet from his residence."
Read: Who Is Emmanuel Folly? Philadelphia Police Officer Arrested On Child Pornography Charges
Jones admitted to having sexually explicit conversations with girls over Facebook and requested that they make videos of themselves dancing provocatively. The report said that Jones "instructed them on what to wear, say, and do in the videos, including performing sexual acts, knowing that they were fourteen to fifteen years old," and added that he "received the videos, viewed them, and masturbated while watching them." He requested the videos be sent using Apple's iMessage or over Facebook.
The affidavit stated that with one of his victims, a 14-year-old girl, Jones referred to the requests for sexual content as a "tryout" and an "opportunity" during exchanges wherein he requested sexually explicit videos. Even when the victim expressed that she was tired and no longer wanted to continue with the videos, Jones requested she continue. He told another victim, who was also 14-years-old, that unless she created sexually explicit videos at his request, he would cease chatting with her.
"Jones repeatedly told her that she was 'so lucky' to have his attention and that she needed to 'prove' that she was his biggest fan," the reported said.
Read: BBC Tells Facebook Child Porn Is On Its Platform, Social Network Reports Media Out To UK Polic
Jones, a 24-year-old singer who covers songs by well-known rock bands, is awaiting his detention hearing on Wednesday at 2:30 p.m. He resides in the Chicago suburb of Bloomingdale, Illinois.
Jones had a massive following across his social media accounts at the time of his arrest. A prolific social media user, the singer boasted more than half a million subscribers on YouTube and had a total of more than 24 million views on his videos. His most recent musical project uploaded to YouTube in March had 2.5 million views and nearly 15,000 comments. He had another 68,000 and 301,000 followers on Twitter and Instagram, respectively.
According to the Sun-Times, Jones faces a minimum of 15 years in prison if convicted.
© Copyright IBTimes 2022. All rights reserved.
FOLLOW MORE IBT NEWS ON THE BELOW CHANNELS