Caste-Based Protest Led By Patel Community In India's Gujarat State Leaves 9 Dead, Army Deployed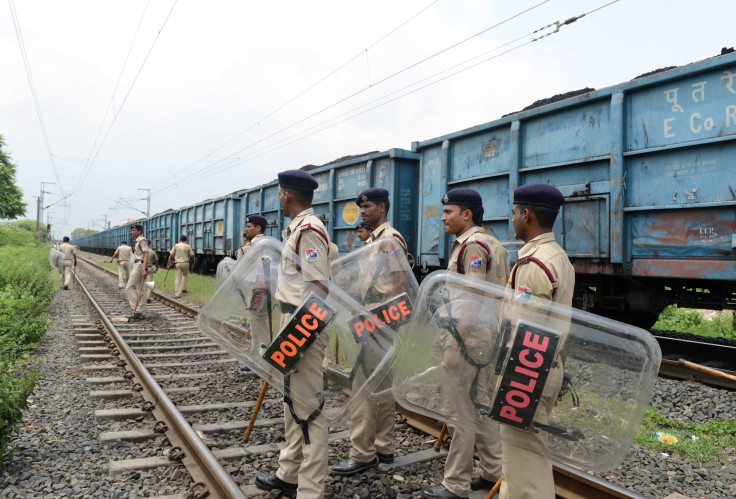 The death toll from caste-based violence in India's western state of Gujarat rose to nine while 18 people were injured, local reports said Thursday, citing officials. Army personnel were deployed late Wednesday to restore peace in the home state of Prime Minister Narendra Modi after the Patidars, a wealthy business community, staged protests demanding government benefits.
Five people were killed in Gujarat's largest city and commercial capital Ahmedabad Wednesday, police officials told Agence France-Presse (AFP). Three people were killed in police firing in the districts of Banaskantha, 134 miles north of Ahmedabad, and Mehsana, 45 miles north of Ahmedabad, J.R. Mothalia, Mehsana's district superintendent, told AFP. A police officer in Surat district, 165 miles south of Ahmedabad, died after he was beaten by a mob.
Keshav Shah, a senior police officer in the state capital Gandhinagar, told Reuters that 18 people were critically injured. He added that schools, business and private offices will remain closed Thursday.
Curfew prevailed in Ahmedabad, and parts of Jamnagar, Mehsana, Rajkot and Surat, Zee News, a local news station, reported Thursday. Schools were closed in Ahmedabad and trains bound to the city were canceled.
Protests in the state were triggered Tuesday night after the brief arrest of Hardik Patel, the 22-year-old leader of the agitation. However, he blamed police for the violence and warned that the protests will intensify in coming days, IBN Live, a local news network, reported. Patel also demanded compensation of 300,000 rupees ($45,423) for the victims, according to NDTV.
"We will not let the government suppress our demands. They can kill as many Patels as they want," Patel said, according to Reuters.
The Patidars, also known as the Patels, are demanding special status that is typically awarded in the form of affirmative action to certain sections of Indian society. The Patels claim that such policies limit opportunities for their community.
India began affirmative action, called the reservation system, to help the poor -- who usually belong to lower castes as defined by Hindu society -- to overcome years of discrimination. Modi, who rose to become one of India's most powerful leaders, also reportedly comes from what the Indian government terms as "Other Backward Classes."
In a brief televised appeal Wednesday, Modi requested people to maintain calm in Gujarat. "Violence does not benefit anybody. … We must work together to solve problems through negotiations," he said.
© Copyright IBTimes 2023. All rights reserved.
FOLLOW MORE IBT NEWS ON THE BELOW CHANNELS