CBS All Access Will Stream NFL Games, Starting This Sunday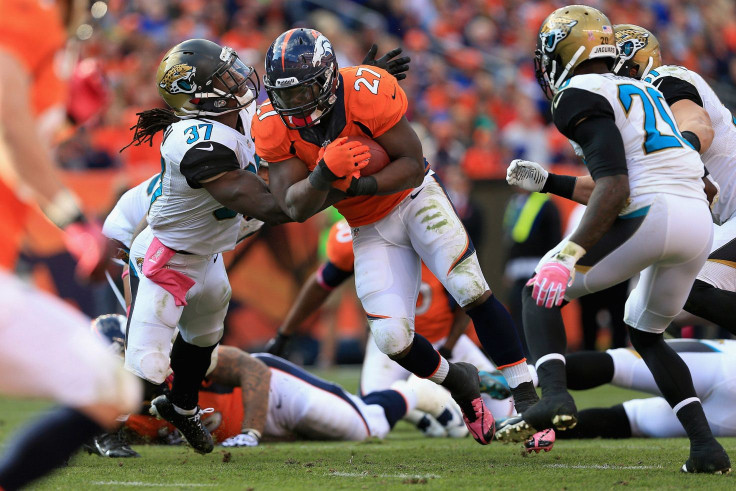 CBS announced a deal with the NFL that could bring more subscribers to its streaming service, CBS All Access. CBS will begin streaming the games on its "All Access" SVOD services this Sunday. This means viewers will be able to watch all NFL games on CBS, including regular, preseason and postseason games.
If you're unfamiliar with CBS All Access, it's the network's version of Netflix. CBS wants to improve its exclusive content, like the new Star Trek series, in order to bring in new subscribers. Though Star Trek has an audience, a deal with the NFL could help CBS All Access reach a bigger audience.
CBS has been in discussions to gain rights to live-stream the games since it launched All Access in October 2014. The National Football League has been experimenting with digital distribution, and earlier this year made a deal with Twitter that allowed the social-media company the rights to stream NFL "Thursday Night Football" games. Those games currently air on CBS, NBC and the NFL Network during the season.
Though terms of the deal have not been disclosed, CBS is expected to pay the NFL more for live-streaming rights. CBS pays close to $1 billion a year for the rights to air NFL games on Sunday afternoons in a deal that will last from 2014 to 2022. In addition, CBS is paying $225 million for Thursday Night football this season and next.
"CBS has been one of our most trusted and valuable partners for over 50 years, and we're happy to extend our relationship with them in new and exciting ways," said NFL Commissioner Roger Goodell, in a prepared statement. "Distribution of our games on 'CBS All Access' is a win for the millions of NFL fans across the country, especially those looking to watch our games on these emerging digital platforms."
CBS All Access has two subscriptions available: $5.99 per month with limited ads or $9.99 for no ads. The service gets you on-demand access to more than 8,500 episodes of current and past CBS hits like the Big Bang Theory and other shows.
As of right now, you can only watch live NFL games if CBS All Access streams live programming from your local CBS station. Currently it does in 150 markets. You can go here to check. In addition, you won't be able to stream anything on your iPhone or Android devices because Verizon's locked down on mobile NFL games prevents CBS from broadcasting them on smartphones, according to The Verge.
"CBS All Access subscribers will be able to stream all NFL on CBS games, includingThursday Night Football on CBS, as well as pregame and halftime coverage live on CBS All Access platforms, including on tablets via the CBS App for iOS, Android and Windows 10, on connected device platforms, including Xbox One and Xbox 360, Roku Players, Apple TV, Chromecast, Android TV, Amazon Fire TV and Fire TV Stick, and PS4, and online at CBS.com in more than 150 markets across the U.S. CBS All Access subscribers will receive all NFL ON CBS games being broadcast in their local market," the company wrote in a press release.
© Copyright IBTimes 2023. All rights reserved.