CDC Releases Black Friday Shopping Guidelines: What You Need To Know
As the coronavirus continues to bear down, the Centers for Disease Control and Prevention (CDC) has issued a new set of guidelines specifically for Black Friday shopping.
The agency, which previously issued guidelines for Halloween and Thanksgiving, has now set its sights on holiday shopping, listing the activity as high risk for spreading the coronavirus.
The CDC said that "shopping in crowded stores just before, on, or after Thanksgiving" should be avoided to help prevent the spread of the virus. This is in addition to participating in crowded races as a participant or spectator or attending crowded holiday parades during this timeframe.
Many retailers have pushed for consumers to begin their holiday shopping now and say that they will be offering the same discounts online as they do in stores for Black Friday to help reduce crowds as well as coronavirus risks.
As consumers get used to shifting their shopping habits online, retailers are offering discounts and deals, starting in October. Amazon is holding its Prime Day sale from Oct. 13 to 14, while Target is also offering a series of discounts as part of its Deal Days event on the same days.
Walmart has also said that Black Friday will look different this year as it urges customers to shop online or early for deals that it promises will be available throughout the next few months. Best Buy is also beginning its sales earlier this year.
While in-store shopping is deemed a high-risk activity, the CDC has said that some holiday activities are low risk for transmitting the coronavirus during the holidays, including small dinners with people who already live in a household, virtual dinners with friends and family, and watching sports events, parades, or movies from home.
The CDC also promoted online shopping rather than in-person shopping on Black Friday.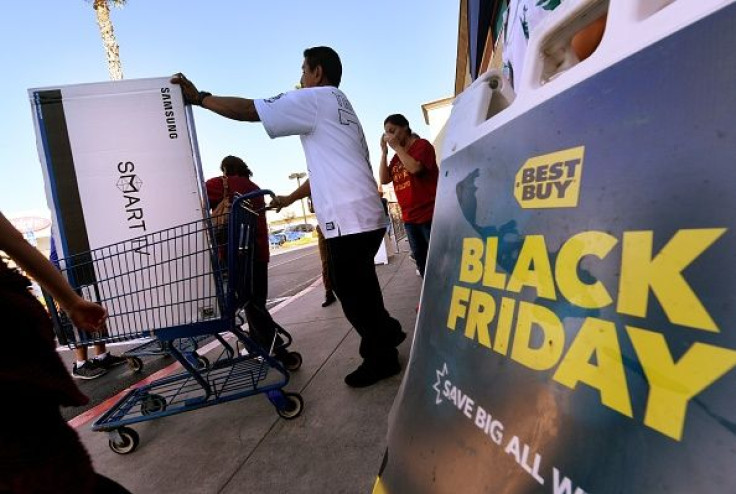 © Copyright IBTimes 2023. All rights reserved.