Are Halloween, Thanksgiving Cancelled? CDC Releases 2020 Guidelines For Fall Holidays
Those wondering how the holiday season could be impacted by COVID-19 now have their answers after the Centers For Disease Control and Prevention (CDC) released official guidelines regarding upcoming Halloween, Dia De Los Muertos and Thanksgiving celebrations.
Unsurprisingly, the guidelines discourage large gatherings and events which encourage such behaviors, as the coronavirus is still a threat and those events are considered high risk for encouraging the spread. Those planning celebrations are encouraged to consider factors such as community levels of COVID-19 spread, location and duration of gathering and the numbers of people, their behaviors and where they may be traveling from, when trying to determine if an event should be hosted. Those who have been exposed to the virus or are considered members of the high-risk group are also warned not to attend events.
The CDC also notes that their guidelines are merely that—but if any specific rules are made by federal or local governments, those must take precedence when it comes to how celebrations are handled.
"These considerations are meant to supplement—not replace—any state, local, territorial or tribal health and safety laws, rules, and regulations with which holiday gatherings must comply," the agency says.
An example of where the CDC Guidelines won't supersede an official rule is in Los Angeles County in California, where door-to-door trick or treating and trunk-or-treat events have been banned.
See below for the full list of guidelines for each holiday:
Halloween: Oct. 31, 2020
The CDC notes that Halloween costume masks are not a substitute for cloth ones or other facial coverings that are worn to help prevent the spread of COVID-19. Costume masks can only be substituted if they have two or more layers of breathable fabric that cover the nose and mouth and don't leave gaps around the face. Wearing a costume mask over a protective one is not recommended.
High-Risk Activities: Traditional trick-or-treating and trunk-or-treat events, indoor crowded costume parties, indoor haunted houses, hayrides and tractor rides with people outside of the household, alcohol and drug use and traveling to rural fall festivals not in one's community if they are coming from an area with high community spread.
Moderate-Risk Activities: One-Way trick-or-treating with individually wrapped goodie bags, small group outdoor costume parades with proper social distancing measures, outdoor costume parties with the use of protective masks, open-air, walk-through haunted forests, visiting pumpkin patches and apple orchards, outdoor Halloween movie nights with local friends and family
Low-Risk Activities: Pumpkin carving and decorating, general decorating, Halloween scavenger hunts, virtual costume contest, Halloween movie night with people from your household
Dia De Los Muertos: Oct. 31, 2020- Nov. 2, 2020
High-Risk Activities: Large indoor celebrations with singing or chanting, crowded indoor gatherings or events, large dinner parties, alcohol and drug use
Moderate-Risk Activities: Outdoor small group open-air parade with social distancing, visiting and decorating loved one's graves with household members, small dinner with local family and friends outdoors
Low-Risk Activities: Preparing traditional family recipes for family and neighbors and utilizing contactless delivery, playing music at home that deceased loved ones enjoyed, making and decorating masks or altars for the deceased, setting our pillows and blankets for the deceased, virtual get-together celebrations
Thanksgiving: Nov. 26, 2020
High-Risk Activities: In-store shopping for Black Friday and after, participating or being a spectator at a crowded race, attending crowded parades, using alcohol or drugs, large indoor gatherings with people outside of your household
Moderate-Risk Activities: Small outdoor dinners with family and friends from the community, visiting pumpkin patches and apple orchards, attending small outdoor sporting events
Low-Risk Activities: Having a small dinner with people from your household, preparing traditional family recipes for family and neighbors and utilizing contactless delivery, virtual dinner, Online shopping for both Black Friday and Cyber Monday, watching sporting events, parades and movies at home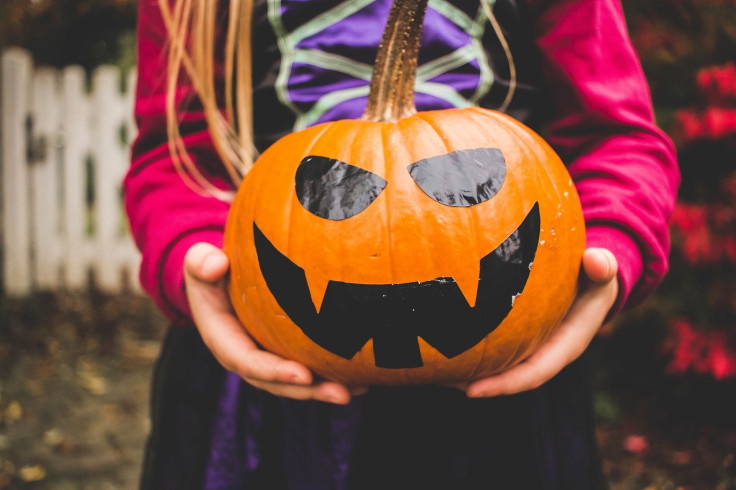 © Copyright IBTimes 2023. All rights reserved.