CDC Releases New Guidance On How To Clean Your Home Amid COVID-19
KEY POINTS
The CDC updated the guidelines on cleaning household surfaces
Disinfecting sprays and wipes are not necessary for most households
The COVID-19 pandemic is likely to stay until the end of the year
The Centers for Disease Control and Prevention (CDC) recently updated the guidelines on how to clean and disinfect one's home, noting that soap and water would suffice when cleaning surfaces and that disinfecting one's home using disinfectant sprays and wipes would only be necessary if someone in the household is sick.
The CDC stated on its website that using detergents can effectively reduce the number of germs on surfaces and decrease the risk of infection from surfaces. Disinfection to reduce COVID-19 transmission would only be needed if a member of the household is sick from the virus, or if someone who has tested positive for COVID-19 has been inside one's home within the last 24 hours.
"Routine cleaning performed effectively with soap or detergent, at least once per day, can substantially reduce virus levels on surfaces," the CDC said at a White House briefing Monday.
"Disinfection is only recommended in indoor-setting schools and homes where there has been a suspected or confirmed case of COVID-19, within the last 24 hours," explained CDC Director Dr. Rochelle Walensky.
The updated guidelines released by the CDC are in accordance with what medical health experts have already suggested -- that the risk of passing or becoming infected with the virus through fomite (objects that are likely to carry infection) surfaces is generally low, ABC News reported. Compared to surfaces, direct contact, droplet, or airborne transmission pose higher risks of transmission.
Some of the guidelines shared by the CDC on cleaning surfaces include focusing on high-touch surfaces (doorknobs, handles, etc.) and using products that are suitable for each surface. In terms of reducing contamination of surfaces, it is advised to ask unvaccinated visitors to wear masks when inside one's household, and to isolate people who are sick with COVID-19.
Last month, the World Health Organization said that it is unlikely for the pandemic to end by the end of the year. According to Dr. Michael Ryan, the head of WHO's emergency services arm, it would be "unrealistic, to think that we're going to finish with this virus by the year," Fox News reported.
As vaccines continue to be rolled out across the United States, the public is eager to return to the old normal and to move on from the safety measures imposed since the peak of the COVID-19 pandemic last year. Health officials, however, warn people to still be cautious as there are circulating variants that may prove the present-day vaccines ineffective.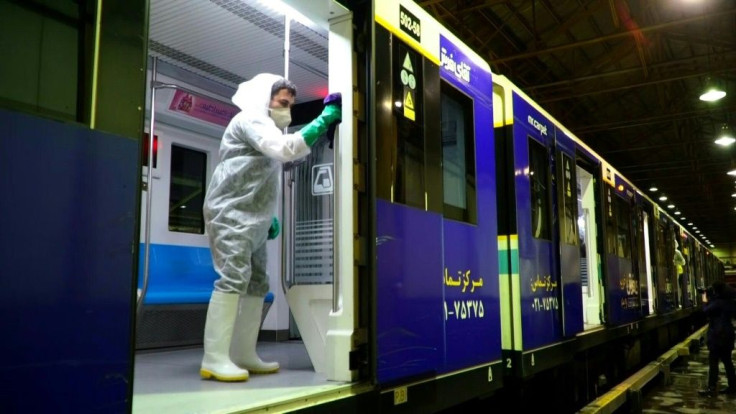 © Copyright IBTimes 2022. All rights reserved.
FOLLOW MORE IBT NEWS ON THE BELOW CHANNELS