CDC 'Very Concerned' About Possibility Of Larger Measles Outbreak In US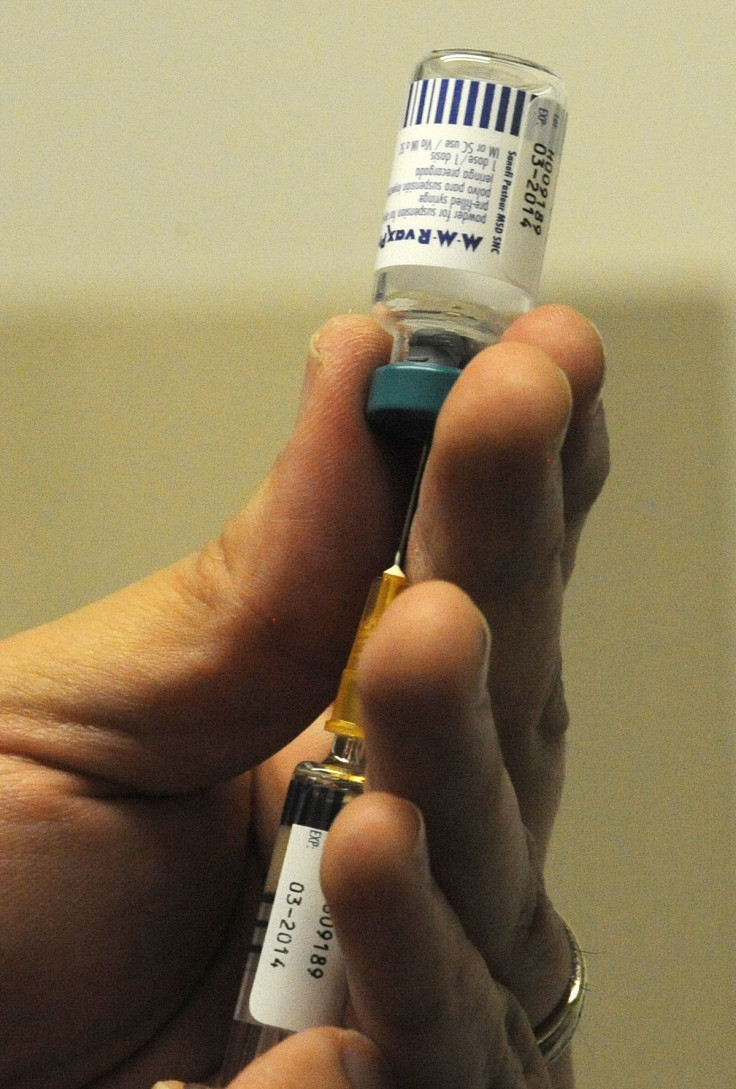 The Centers for Disease Control and Prevention (CDC) is reportedly "very worried" about the possibility of a large outbreak of measles, in light of the growing number of people who are refusing vaccinations against the disease. Measles was officially declared as having been eradicated from the United States in 2000, but in recent years, there have been a growing number of cases.
"What we've seen is, as over the last few years, a small but growing number of people have not been vaccinated," Tom Frieden told CBS on Sunday. "We have to make sure that measles doesn't get a foothold in the U.S. It's been actually eliminated from this country for 15 years. All of our cases result, ultimately, from individuals who have traveled and brought it back here."
The most recent statistics from the CDC confirm that the disease is spreading across the country, with 84 cases reported in January across 14 states, a 30 percent increase over the first quarter of 2014. The latest case to be reported is that of a student at Bard College in New York City, who may have exposed tens of thousands of people to the infection while using Pennsylvania Station, one of the city's major transportation hubs, ABC News reported.
Frieden added that the best way to contain the growing number of cases in the country would be for more citizens to take the vaccine, which he stressed is "safe and effective."
Currently, 92 percent of the country is vaccinated, but that number varies by state. In some states with lower vaccination rates like California, where 8 percent of kindergarteners have not been vaccinated, public health officials are concerned about a larger outbreak, with 64 percent of current cases linked to one outbreak from a Disney theme park in the state.
Measles is a viral infection affecting the respiratory system, immune system and skin. It is airborne and highly contagious -- 90 percent of people without immunity and who share a living space will catch it.
Frieden emphasized that any case of measles is a serious, preventable medical condition.
"The future is within our control," he said. "If we vaccinate well, if we increase those vaccination rates, we can stop measles just as we stopped it before."
© Copyright IBTimes 2022. All rights reserved.
FOLLOW MORE IBT NEWS ON THE BELOW CHANNELS