Cecil The Lion Fallout: US House Passes Anti-Poaching Bill
The U.S. House of Representatives passed an anti-poaching bill Monday night by voice vote, according to a news release. The Global Anti-Poaching Act is co-sponsored by 43 Republicans and 64 Democrats.
The Global Anti-Poaching Act aims to make wildlife trafficking cases easier to prosecute as well as authorize tougher penalties for wildlife traffickers by classifying wildlife trafficking violations -- where the products involved have a total value exceeding $10,000 -- predicate offenses under the Travel Act, money laundering and anti-racketeering statutes. The bill also proposes to use money seized from wildlife trafficking to help combat poaching in Africa and aims to hold countries accountable for failure to observe international anti-trafficking laws.
"This bipartisan bill provides additional tools and resources to curb illegal killing of some of the world's most iconic and at-risk species and trafficking in their parts," Wayne Pacelle, head of the Humane Society of the United States, said in a statement. "Poaching is a global crisis, and the world needs U.S. leadership on the issue."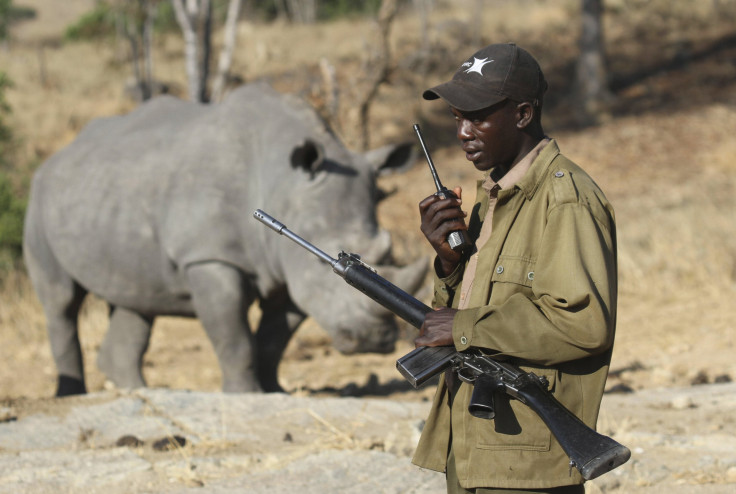 Poaching incidents have dramatically increased in recent years, according to the Natural Resources Defense Council. Ten thousand elephants were killed between 2010 and 2012, which is a quarter of the remaining population, and between 2007 and 2014, rhino poaching incidents jumped from just 13 to over 1,200.
Anti-poaching efforts have gained more attention recently, however. Just last summer, a dentist from Minnesota sparked global outrage when he killed Cecil, a well-known male lion that lived in Zimbabwe. Cecil was reportedly lured out of Hwange National Park and shot with a compound bow. As a result, the hunter -- Walter Palmer -- faced a worldwide backlash and was on the receiving end of vicious threats. Palmer had allegedly paid $50,000 for the hunting expedition, and Zimbabwe ultimately did not charge him because he had obtained legal authority to conduct the hunt. The scandal did, however, boost efforts in Washington to combat overseas poaching.
© Copyright IBTimes 2023. All rights reserved.