Cecil The Lion Update: Walter Palmer Disputes Some Accounts Of Hunt, To Return To Work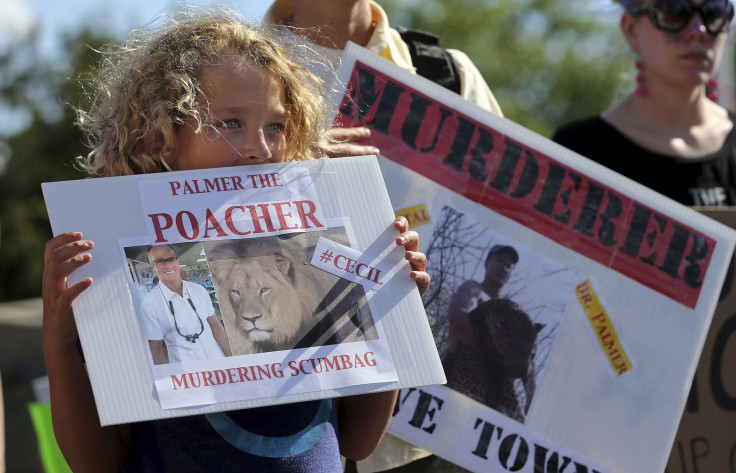 Walter Palmer, a dentist from Minnesota, whose killing of Cecil the lion in Zimbabwe in early July sparked global outrage, has disputed some accounts of the hunt, according to the Associated Press (AP). Palmer, who spent over a month out of sight after receiving death threats over the hunt, resurfaced Sunday during a joint interview with AP and the Minneapolis Star Tribune.
Palmer reportedly said during the interview that he will return to his dental practice in suburban Minneapolis Tuesday. The 55-year-old also reportedly said that he believed he acted legally and was not aware that his hunting party had killed one of Zimbabwe's treasured animals.
"If I had known this lion had a name and was important to the country or a study obviously I wouldn't have taken it," Palmer reportedly said at the interview, which advisers said would be the only one granted. "Nobody in our hunting party knew before or after the name of this lion."
Palmer reportedly said that he shot Cecil, who had a GPS collar as part of an Oxford University lion research, using an arrow from his compound bow outside the Hwange National Park's borders, but that it did not die immediately. He added that the animal was tracked down the next day and killed with an arrow, disputing the accounts of conservationists who claimed that the wounded lion was tracked for 40 hours before Palmer fatally shot it with a gun.
During the nighttime hunt in Zimbabwe, Palmer shot the lion with a crossbow after it was lured with a dead animal attached to a vehicle, Johnny Rodrigues, chairman of the Zimbabwe Conservation Task Force said earlier, according to AP.
Palmer, who allegedly paid $50,000 for the hunt, did not talk about the money during the interview, which was not videotaped.
On July 31, Zimbabwe called for Palmer's extradition from the United States to be tried for poaching, but no official steps have been disclosed toward getting the dentist to return to Zimbabwe, according to AP.
Theo Bronkhorst, a professional hunter who helped Palmer, has been charged with "failure to prevent an illegal hunt." Honest Ndlovu, whose property is near the park, reportedly faces a charge of allowing the hunt to occur on his property without proper authorization.
Zimbabwe had issued a hunting ban following the killing of Cecil, the country's most-prized lion, but lifted it just 10 days later. Cecil had become a major tourist attraction at the national park and was easily recognizable by his black-streaked mane.
© Copyright IBTimes 2023. All rights reserved.
FOLLOW MORE IBT NEWS ON THE BELOW CHANNELS