Celtics vs. 76ers, Cavaliers vs. Raptors: Start Times, TV Channel, Betting Odds For Game 4
There's a chance that the Eastern Conference semifinals will come to an end Monday night with a pair of Game 4's on the schedule. The Boston Celtics and Cleveland Cavaliers both have 3-0 leads in their respective playoff series.
Monday's action starts at 6 p.m. EDT when the Celtics visit the Philadelphia 76ers. Cleveland hosts the Toronto Raptors at 8:30 p.m. EDT. Both contests will be on TNT and TNTdrama.com.
Philadelphia is given the best chance to avoid elimination. They are six-point home favorites, according to OddsShark, despite blowing a late Game 3 lead. Toronto is a five-point road underdog after losing on a LeBron James buzzer-beater Saturday night.
The 76ers, who entered the second round as heavy favorites, had chances to win both Game 2 and Game 3. Philadelphia led by as much as 22 points in Boston Thursday night, and they had a one-point lead with possession of the basketball in the final minutes of overtime Saturday.
Late miscues, specifically by the 76ers' young stars, have cost the team. Ben Simmons scored just one point in Game 2 and committed key turnovers in Game 3. Joel Embiid is averaging 24.3 points per game against Boston, though he's averaging 23 shots per contest.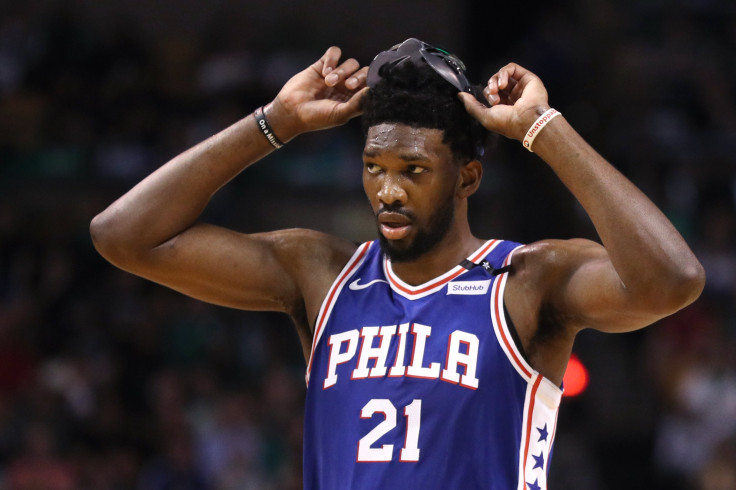 Toronto's best chance to challenge Cleveland came in the series opener when a seemingly exhausted LeBron James scored 26 points on 30 shots. The Raptors never trailed for a second in regulation, but still managed to lose the game in overtime and relinquish home-court advantage.
James has since been sensational, 40.5 points, 7.0 rebounds and 10.5 assists per game on 61.1 percent shooting. He's gotten help from Kevin Love, who scored 31 points in Game 2 and 21 points in Game 3. Love hadn't scored more than 19 points in any of Cleveland's previous eight playoff games.
NBA teams that have fallen into a 3-0 series hole are 0-129 in their attempts to come back and win the series. Only two of those teams even forced a Game 7.
© Copyright IBTimes 2023. All rights reserved.