Celtics vs Hawks: Game 2 Preview, Prediction and Where to Watch LIVE Online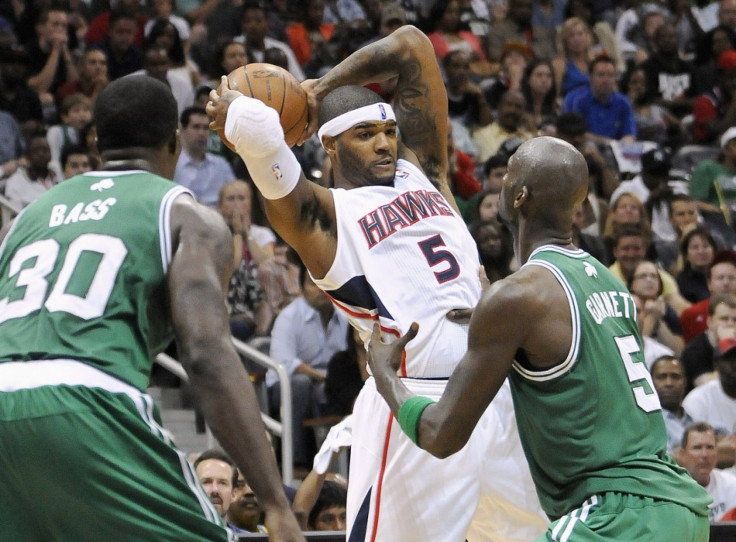 Whether or not the Boston Celtics would have benefited having home court advantage in their first-round playoff series against the Atlanta Hawks doesn't seem to matter now as the veteran club is now facing a 1-0 deficit going into Game 2 Tuesday.
They will be without their most consistent player all year in point guard Rajon Rondo, who David Stern suspended for one game for bumping referee Marc Davis while disputing a loose ball foul call with 41 seconds left in Boston's Game 1 loss. In that loss, Rondo was arguably the best player on the floor, tallying 20 points and 11 assists (his 24th consecutive game with double-figure assists). Now, second-year man Avery Bradley will most likely take his place running the show.
This is a resilient basketball team, said Celtics coach Doc Rivers. That's what we've been all year. Sometimes, it takes this stuff, for whatever reason, to snap us into playing the right way. I don't know whether we're going to win or lose, but I can guarantee you we'll be ready to play.
As for the Hawks, they will once again be playing without All-Star center Al Horford and backup center Zaza Pachulia because of injuries, meaning third-string center Jason Collins will again get the start in the middle. However, the Hawks have displayed that they can still get it done despite missing pieces. Forward Josh Smith especially elevated his game on Sunday, scoring 22 points and snagging 18 rebounds.
Guard Joe Johnson on the other hand didn't look like he played like the scorer he is, despite Atlanta's win. He only scored 11 points on 3-of-15 shooting, including 0-9 from behind the arc.
I missed a lot of wide open shots I normally make, Johnson said. I'm sure Game 2 will be a lot different. I'm just glad guys like Jeff [Teague] and Josh was able to pretty much carry us down the stretch.
Even with Rondo out, the Hawks realize the Celtics are a proven team, very capable of mounting a comeback.
They've won games without Rondo this year, said point guard Jeff Teague. We don't take anyone lightly or take a step down.
Game 2 between the Celtics and Hawks will begin at 7:30 p.m. ET at Philips Arena on NBA TV. A live stream can be watched here.
PREDICTION: Without Rondo, the Celtics will have to fight harder on more offensive possessions for quality buckets. They also lose a decent defender against Teague, who can penetrate to the bucket and draw fouls. The Hawks will take Game 2, 90-80.
© Copyright IBTimes 2023. All rights reserved.