CES 2014 Preview: Rumors And Predictions Rundown For The Upcoming Trade Show
What technologies can we expect to see at the 2014 Consumer Electronics Show?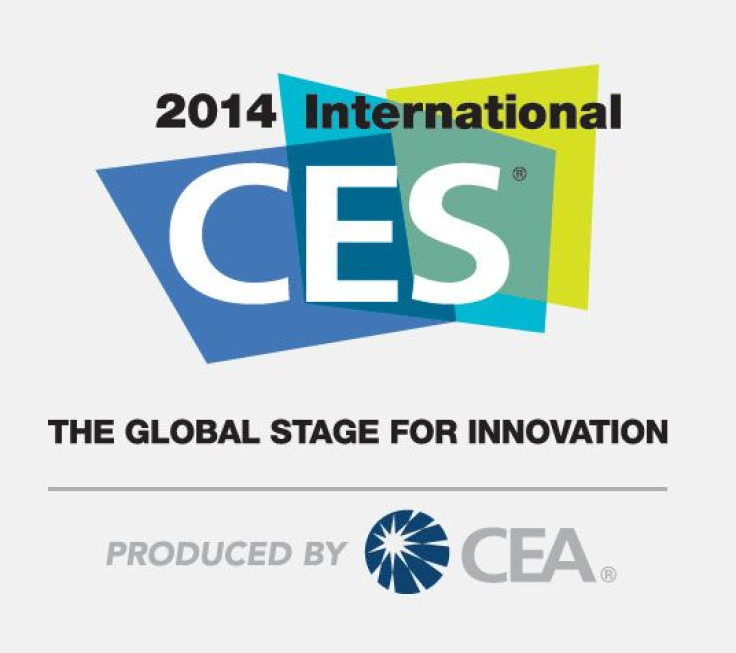 Starting next Tuesday, the biggest names in technology will congregate in Las Vegas for the 2014 Consumer Electronics Show. CES, which is in its 47th year, will feature more than 3,200 exhibitors and 152,000 products from more than 150 countries. In the new year, popular technology trends include wearable devices, smart appliances for the home, smarter cars and innovations in television, among many others. Here's just a little of what we expect to see showcased at CES.
Smartphones
Asus has already released teasers, which some believe indicate the Taiwanese manufacturer will be announcing devices with 4-, 5- and 6-inch displays at CES. Asus' press event "In Search of Incredible," takes place Monday and will be live streamed.
Archos has introduced its 4.5-inch 45 Helium and 5-inch 50 Helium smartphones, which will be formally unveiled at CES. Both devices will feature a Qualcomm Snapdragon 400 chipset and will run Android 4.3 Jelly Bean. Archos says the smartphones will both be upgradable to Android 4.4 KitKat, and will cost $199.99 and $249.99 respectively.
Samsung has teased developments in its line of Exynos chipsets, which will be showcased at a press event on Tuesday. Rumors suggest that we may see Samsung unveil an Exynos 6 chip with 64-bit processing and a new chip called Exynos S; both purportedly running 1.43x faster than the Qualcomm Snapdragon 800 processor featured in the Samsung Galaxy Note 3.
Qualcomm has teased the video functionality of its Snapdragon 805 chipset. Coupled with the Adreno 420 GPU, dual cameras with 3D sensors and surround sound, the chipset promotes 3D rendering, increased graphics efficiency and 4K video playback. The Snapdragon 805 chip is expected to be further showcased at CES.
Lenovo has announced a series of new devices including the Lenovo Vibe Z, the company's first LTE device, which is powered by the Qualcomm Snapdragon 800 chipset. In addition, the Chinese manufacturer announced three mid-range devices, the Lenovo S650, Lenovo S930 and Lenovo A859. Despite unveiling them ahead of CES, Lenovo probably will display its new products at the show.
ZTE will introduce four smartphones at CES, including the ZTE Grand S II, which focuses on voice commands; the Nubia 5S, which captures 4K video, as well as the Nubia 5S mini; the Sonata 4G, which will be powered by Aio Wireless.
Meizu, the Chinese manufacturer, is now entering the U.S. market and will introduce its latest smartphones at CES. Its coming devices include the Meizu MX3, which features an Exynos 5 Octa chipset and 128GB internal storage. The Meizu MX4G is expected to feature a 5.5-inch display with a 2560 x 1536 resolution.
Sony is expected to unveil one device at CES, but reportedly has two in the works. One smartphone, codenamed Sirius, will feature a 5.2-inch screen and a Qualcomm Snapdragon 800 chipset; the other, codenamed Canopus, will feature a 5-inch screen and a Snapdragon 805 chipset. The latter is supposed to be Wi-Fi only with a dedicated media player.
Tablets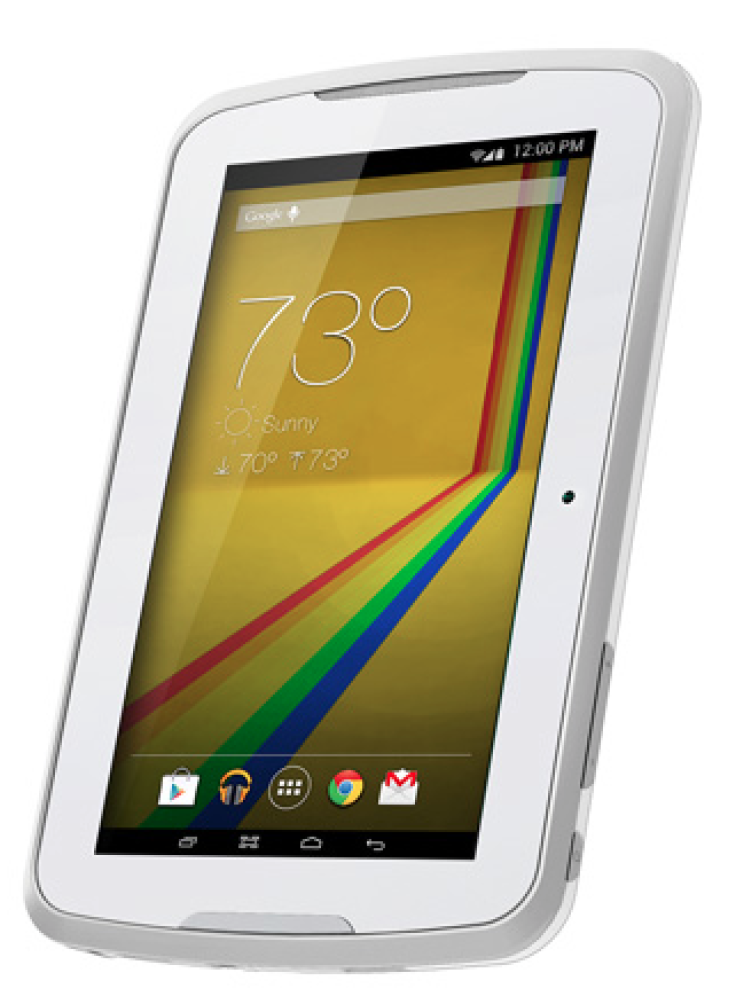 Asus has also teased what could be a dual-boot tablet, expected to run both Android and Windows operating systems. Notably, the most recent versions for each are Android 4.4 KitKat and Windows 8.1. As said, the manufacturer will likely be showcasing its latest products during its Monday press event.
Archos is headlining its CES showcase with its Smart Home system, which includes a miniature camera, motion ball, weather tag, and smart plug. The devices are controlled by a 7-inch Android-powered Smart Home tablet.
Acer's latest Iconia tablets will be introduced at CES. The Iconia B1 will feature a slimmer frame, while the Iconia A1 will feature aluminum and a 7.9-inch display.
Samsung is expected to unveil the 12.2-inch Galaxy Note Pro tablet at CES. The tablet has been been the subject of many rumors lately, and will reportedly feature a 2560 x 1600 resolution LCD display, 2.4GHz processor, 3GB of RAM, 9500mAh battery and Android 4.4 KitKat.
Polaroid has introduced three low-budget, Android 4.4 KitKat-powered tablets: the 7-inch Q7, 8-inch Q8 (above) and 10.1-inch Q10, ahead of CES. The tablets will feature quad-core processors and HDMI video, and will sell for between$129 and $179.
Wearable tech
Archos will also debut a new line of smartwatches, which are described as having a "Pebble-like design." The new smartwatches will be compatible with both Android and iOS devices, and will be priced under £50 ($82 USD). Other products include smart scales with a compatible Activity Tracker, and a Smart Tracker, which records the whereabouts of pets, for example.
Pebble has teased that it has something special in store for CES. Many expect the smartwatch maker will introduce hardware changes. Pebble will be making announcements on its blog at 11 a.m. PST Monday.
Sony is expected to announce a new smartwatch at CES, which was recently found in an FCC filing described as a "BT Wrist Notifier."
TVs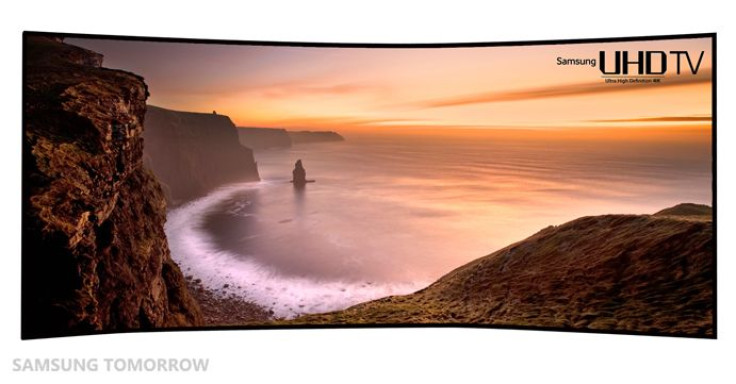 LG reportedly has plans to unveil a smart TV powered by WebOS TV at CES. The Korean manufacturer notably acquired WebOS from HP in February 2013 with an aim of enhancing its smart TVs. The LG HDTV, which will run WebOS, is expected to feature a dual-core 2.2GHz processor and 1.5GB DRAM chips, essentially the specs of a low-end to mid-range phone. Recently, tech informant @evleaks shared a supposed render of the WebOS TV interface.
LG is also unveiling a 105-inch curved Ultra HD TV at CES. The 105UB9 model will include an LCD display featuring TFT technology, which provides an even backlighting across the curved surface. Its 21:9 "CinemaScope" aspect ratio equals a 5,120 x 2,160 UHD resolution, a nearly 5K resolution.
Samsung is showcasing a competitor Ultra HD TV at CES. The Korean manufacturer describes its 105-inch TV as the most curved Ultra HD TV, also featuring a 5,120 x 2,160 UHD resolution and 21:9 aspect ratio.
Samsung will unveil its latest smart control at CES with an updated design and new functionalities. The smart TV remote will feature a pebble design, a new button layout, integrated microphone and gesture control.
Polaroid will bring to CES its two latest television sets, one of which features a 50-inch 4K display with three HDMI inputs. The TV will retail for an affordable (for some) $999.99 and will be the first 4K set priced (just) under $1,000.
Car Tech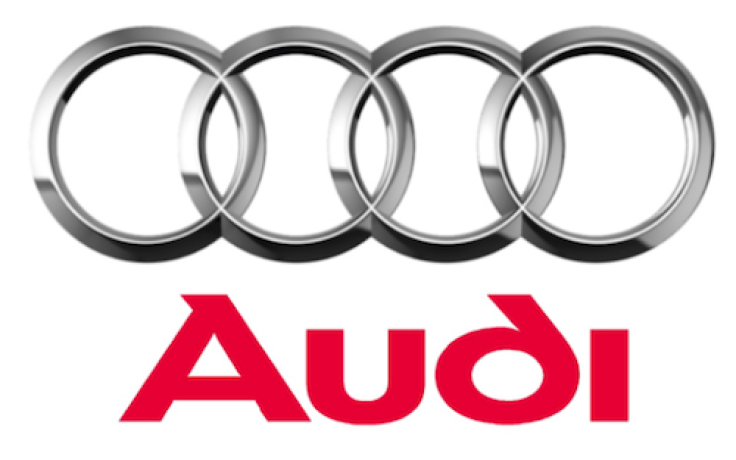 Google and Audi have reportedly teamed up to develop an Android-based in-car entertainment and information system, which is expected to be announced at CES. Rumors indicate that chipmaker Nvidia is also a part of the deal and will provide a hardware platform for the system.
Ford plans to unveil its C-MAX Solar Energi Concept for a solar-powered hybrid vehicle at CES. The car will feature roof-mounted solar panel to collect energy for power. After CES, researchers from Ford and Georgia Tech will further test the C-MAX Solar Energi before it possibly continues to production.
Hyundai will release its 2015 Genesis sedan next year, for which the carmaker will release an app called Blue Maker. The app will work with Google Glass, and will include features such as remote control, maintenance updates and the option of sending Google Maps directions to the car.
Appliances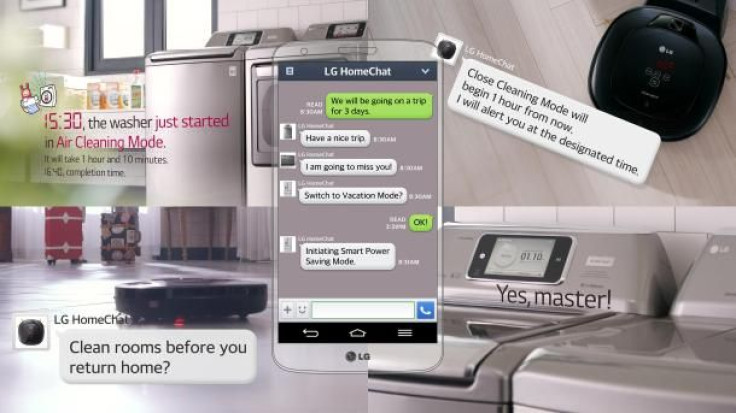 LG will be showcasing its HomeChat service at CES. The services allows communication between users and machines, which includes acquiring a cleaning history from a vacuum cleaner; messaging a refrigerator to go on power saving mode when on vacation; or asking the oven for recipe recommendations. Appliances use NFC tags to pair devices or transfer data.
Samsung will introduce its Smart TV SDK 5.0 at CES on Monday. The programming kit allows users to control appliances with the TV remote control, such as regulating lighting, heat and air, and refrigerators.
Home theater and Audio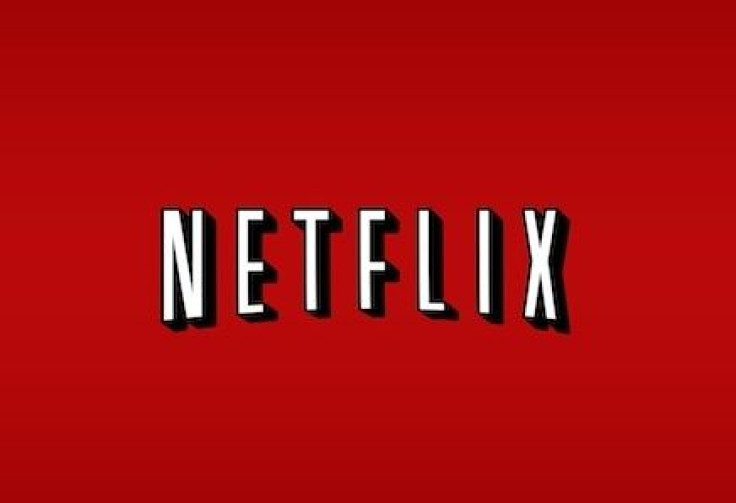 Netflix CPO Neil Hunt says the streaming service will begin offering 4K programming through smart TV apps, which will be available on coming 4K TV sets. The Netflix political drama "House of Cards" will be among the first programs to feature 4K streaming. Hunt details that the Netflix is using a new encoding technology called H.265 or High Efficiency Video Coding (HEVC), which provides a higher-resolution picture without a substantial increase in bitrate. Netflix will introduce its 4K streaming at CES.
Samsung will showcase its latest smart TVs at CES. With its new sets Samsung will expand its Voice Interaction service to a total of 23 countries globally, as well as introduce motion control upgrades.
Samsung's upcoming lineup of audio devices and home theater systems include the M5 speakers as well as the HW-H750 and HW-H600 soundbars, which are compatible with the Shape wireless streaming audio system. In addition, the HT-H7730WM home entertainment system includes six speakers, one subwoofer, a 4K Blu-ray player and an amplifier, while the Giga System, MX-HS8500 subwoofers are fueled by 2,500W of power. All devices will be introduced at CES.
LG's latest roster of home theater devices includes the NP8740 wireless audio system, which pairs with Sonos' Play:1 speaker; the LAB540W SoundPlate, which pairs with 32-to-55-inch TVs; and the 320W NB5540 soundbar, which pairs with TVs through Bluetooth or HDMI. The devices will be unveiled at CES.
Digital photo and video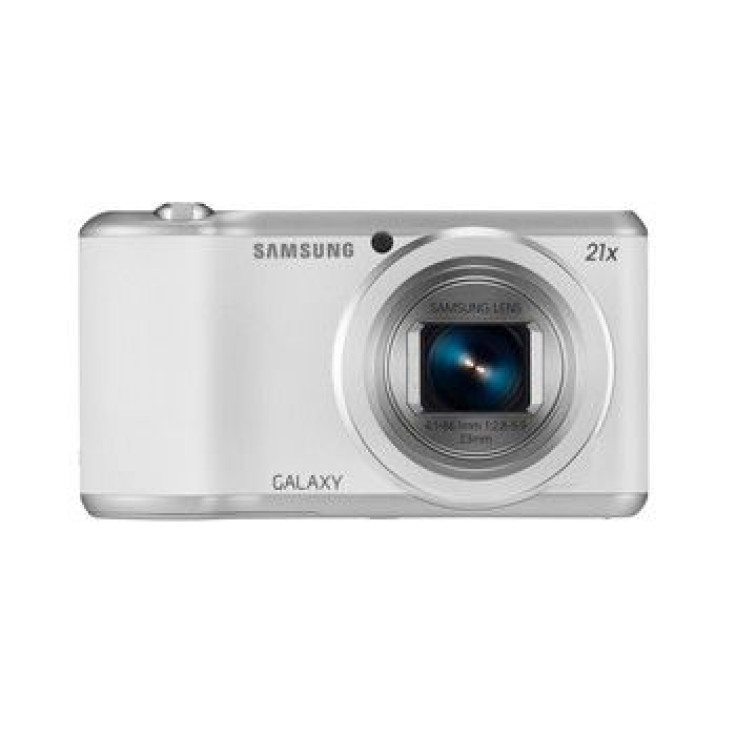 Samsung has already introduced its Galaxy Camera 2 and NX30, which will be formally unveiled at CES. The cameras both feature the NFC-based "Tag & Go" mechanism, which allows users to share photos by tapping the devices together.
Computers and hardware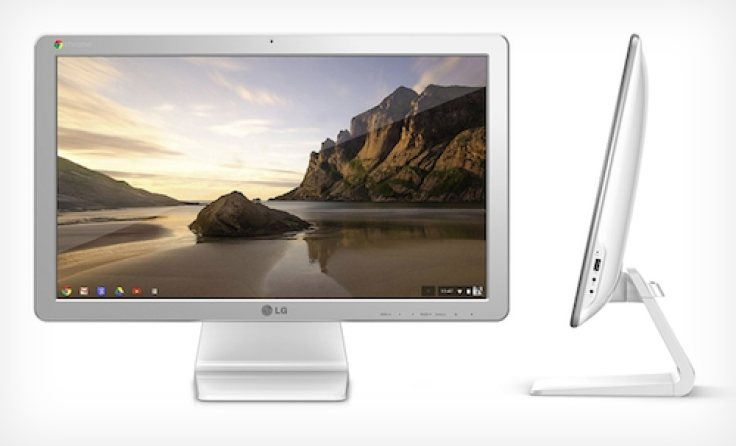 LG recently announced its new all-in-one computer, the Chromebase, which will be formally introduced at CES. The all-in-one features a 21.5-inch 1080p IPS display, an Intel Celeron CPU with 2GB RAM, a 16GB solid-state storage, three USB 2.0 ports, 1 USB 3.0 port, and an Ethernet port. The Chromebase also includes HDMI input, which allows the device to double as a standard computer monitor.
LG will introduce its Pocket Photo 2 mobile printer at CES. The Pocket Photo 2 will feature a resolution of 600 DPI; the print will be compatible with Android, iOS and Windows 8.
YouTube is expected to demo a new 4K streaming technology at CES. The streaming format will reportedly be compatible with YouTube's VP9 codec compression, which uses substantially less data than current standards.
CES will take place from Monday through Jan. 10.
Which CES showcases are you looking forward to? Let us know in the comments below.
Follow me on Twitter @FionnaatIBT.
© Copyright IBTimes 2023. All rights reserved.