CES 2021 Highlight: HONOR Band 6 Global Version Launch, The Most Functional Affordable Fitness Tracker to Date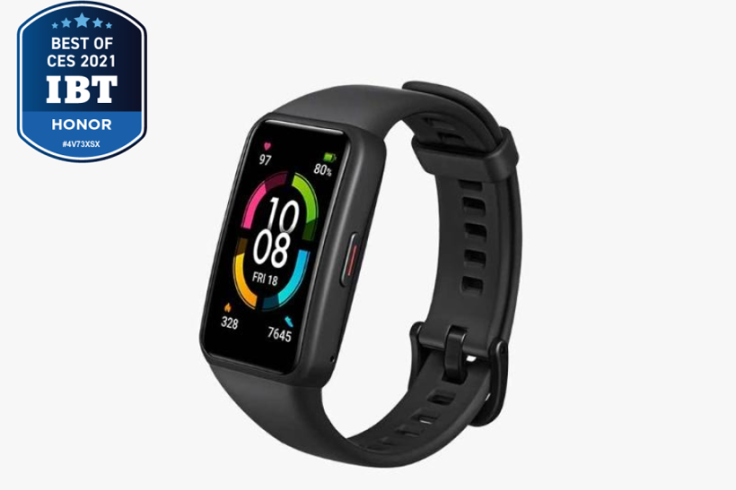 KEY POINTS
HONOR Band 6 Global Version was Launched During CES 2021, which we found to be the most functional affordable fitness tracker to date
The new Band 6 has significantly larger screen that is approaches to the screen size of an 38mm Apple Watch
Feather light weight at 18g (without straps) the Band 6 still pulls off 2 weeks battery life
NFC connectivity for data sync and payments will be very useful for places with NFC payment or metrocard
Heart Rate (HR) Blood oxygen (SpO2) level monitoring means a full-fledged health monitor
Stress level is monitored throughout the day with Huawei's technology
The HONOR Band 6 global version was a CES 2021 highlight, the latest wearable tech from the company will be available soon to the U.S. market. This latest generation of fitness tracker continues to add value and function to a super affordable wearable device, which will satisfy most users' needs - making it harder than ever before to justify spending three or even four figures to buy a smartwatch.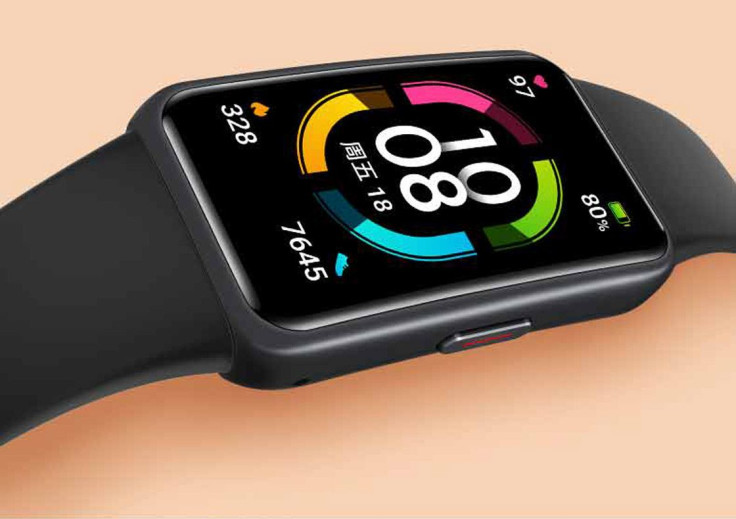 Significantly larger screen
Boasting a 1.47" AMOLED touchscreen, the HONOR Band 6 screen size is edging towards the 1.5" screen on the 38mm Apple Watch. The larger screen makes reading text messages and touch navigation on the fitness tracker much more usable, and the 64% body-to-screen ratio is closer to the aesthetics of a smartwatch than most affordable fitness trackers.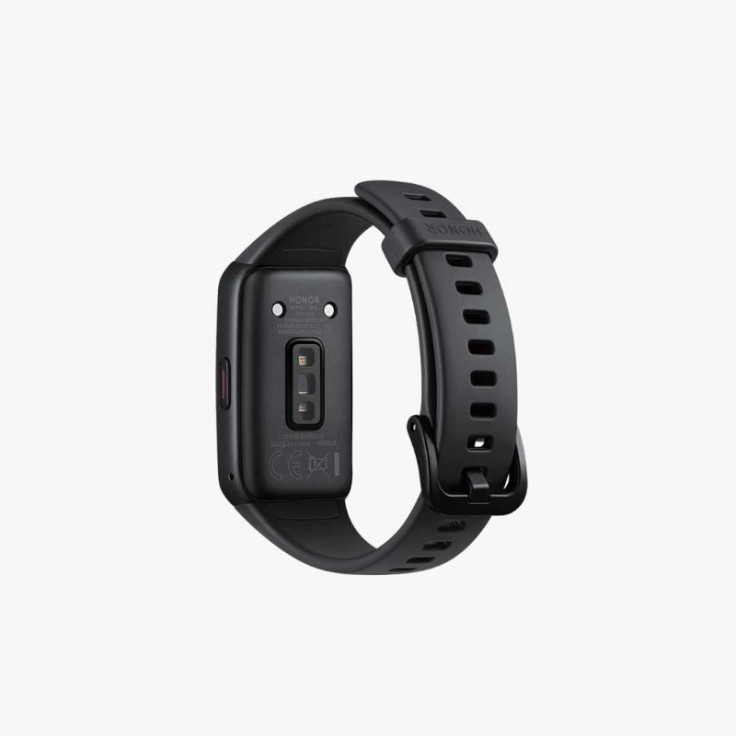 Feather light weight, with 2 weeks battery life
Weighing only 18g (Without the straps) the Band 6 causes minimal obstruction and can be worn comfortably throughout the day while exercising or sleeping. But it's lightweight doesn't stop it from having a long battery life for up to 2 weeks - according to HONOR's official website. The infrequent charging makes a big difference in the user experience of the tracker.
The new Band 6 also has a more elegant charging design than its previous generations, which uses a Mag-safe like plug that attaches to the back of the watch magnetically. This is not new, but is normally not found on affordable fitness trackers but more on smart watches.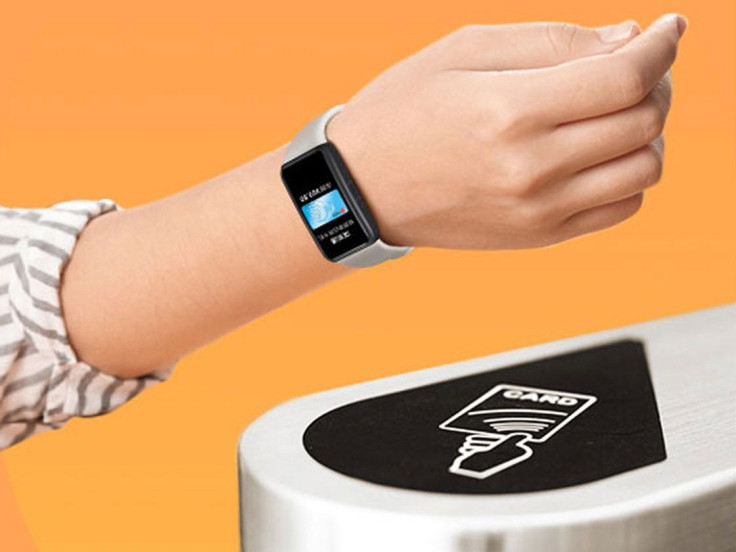 NFC connectivity for data sync and payments
Its ability to connect via NFC further blurs the line between fitness tracker and smartwatch, enabling the user to use the Band 6 for payments, or syncing the watch to the phone. If you happen to be in one of the supported 312 cities in China, it even acts as your MetroCard for buses and trains.
Heart Rate (HR) Blood oxygen (SpO2) level monitoring
Equipped with the HUAWEITruSeen™4.0 sensor, the HONOR Band is a full-fledged health monitor, tracking real-time heart rate, oxygen saturation, which can be used during physical exercise as well as for sleep quality monitoring. The band does have built-in heart irregularity warning, which according to Huawei's own data is 97.8% accurate.
Stress level monitoring
Other than the usual monitoring, the Band 6 has a functionality that its predecessor did not: stress level monitoring. Coined HUAWEITrurelax™ technology, the tracker tracks for rapid changes in the heart rate to determine one's stress level. This was a function that was only included in HONOR's smartwatch range previously but has carried over to it's most affordable range.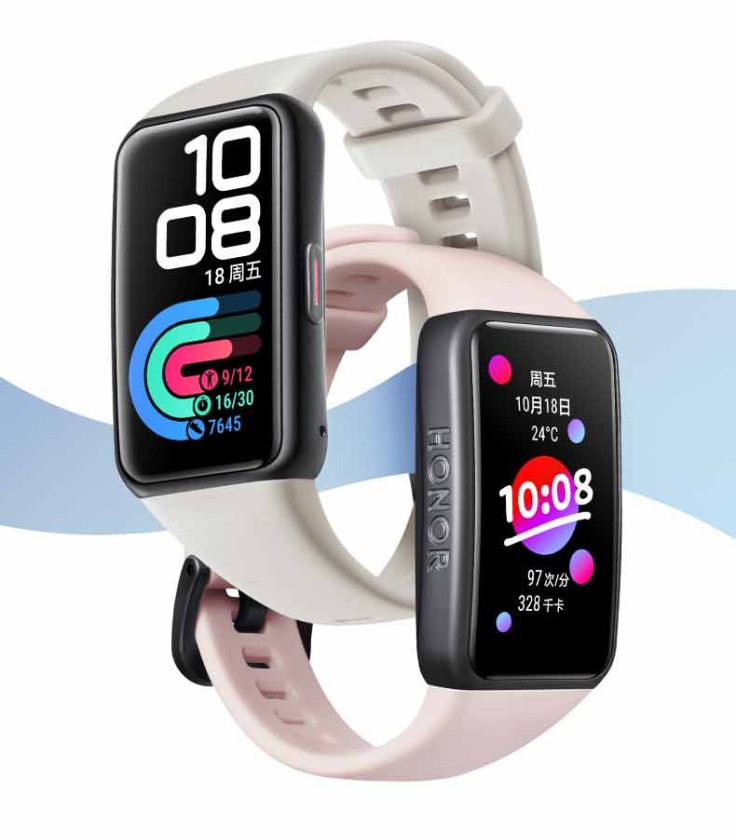 Final Verdict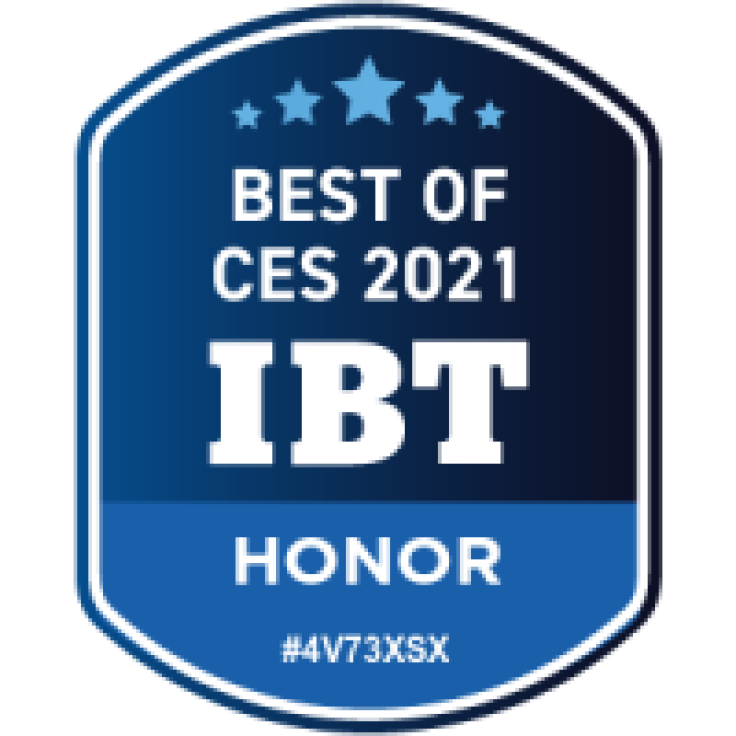 HONOR has packed in more functionality into its latest affordable wearable than ever before, blurring the lines between a simple fitness tracker and a smartwatch. Selling for ¥239 on HONOR's own online store, it is expected for the Band 6 to be sold for somewhere around the $35 price point in the US. For that price point and the amount of functionality that the HONOR Band 6 has, we're awarding it with our 'Best Products of CES' badge.
© Copyright IBTimes 2023. All rights reserved.