Champions League News: Zinedine Zidane Admits Mistakes In Real Madrid's Upset Loss
KEY POINTS
Zinedine Zidane takes blame for Real Madrid's upset loss
Zidane admits there were lapses that could have been avoided
Los Blancos promise to bounce back in their next game
Real Madrid's UEFA Champions League group stage match against FC Shakhtar Donetsk on Wednesday did not go according to plan.
Despite coming into the match as favorites to walk away with the victory, Los Blancos dropped a 3-2 setback at the hands of the Ukrainian club.
Zinedine Zidane, the 11-time champion coach for the Santiago Bernabeu-based club, is taking full accountability for the shocking loss to FC Shakhtar Donetsk.
"I did not see the team as I wanted, and when you do not see the team as you wanted, it is your fault," Zidane told BBC.
The showdown between two teams started well for Shakhtar Donetsk as Tete scored at the 29th minute of the fixture. The lead was extended to 2-nil, courtesy of Raphael Varane's own goal four minutes later.
With Real Madrid unable to fend off the other party's offensive surge, Manor Solomon capitalized on the White Shirts' defensive blunder and registered the third goal of the evening for the Miners right before half-time.
Real Madrid sparked a second-half rally, with Luka Modric and Vinicius Junior sinking in goals to cut the lead to one. However, their gallant effort to at least salvage a deadlock before the final whistle came to a heartbreaking conclusion.
"We deserve the criticism, all of us, and me first. Luckily, we had a reaction in the second half because they don't deserve that, they are champions and it bothers me," Zidane said.
The football manager admitted that being down by three points at half-time posed as a huge predicament.
"I'm left with a very bad feeling because of everything that happened tonight. It's a bad game, a bad night. But I'm the coach and I'm the one who has to find solutions. I didn't find them tonight, and it's a very difficult moment for the players," the former Ballon d'Or winner shared, as quoted by the Guardian.
Amidst this disappointing defeat, Zidane remains in high spirits and is confident that his brigade will sport their best foot in the next field outing.
"I feel awful for the players, who have won so many things for me and don't deserve this. But this is football, one day everything is grey and the next the sun comes out," Zidane concluded.
Real Madrid's next game is on Saturday against their La Liga rivals, FC Barcelona.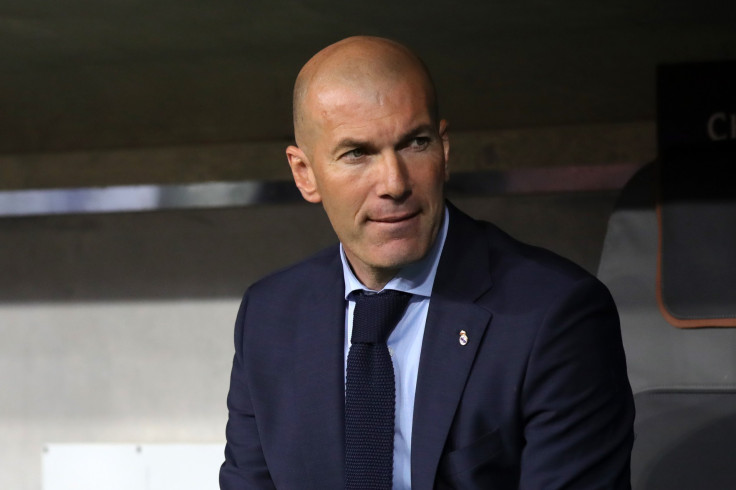 © Copyright IBTimes 2022. All rights reserved.
FOLLOW MORE IBT NEWS ON THE BELOW CHANNELS