Charles Barkley: Steph Curry 'Just A Great Shooter,' Criticizes MVP To DIME Mag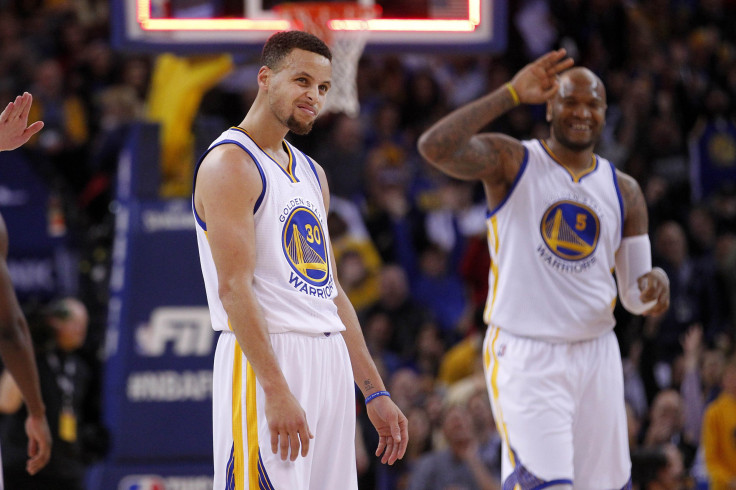 Former NBA star and current TV personality Charles Barkley has never been afraid to speak his mind. So even though Golden State Warriors guard Stephen Curry, the reigning MVP, has earned nearly universal praise for another stellar season, Barkley wasn't buying it in an interview published by Uproxx's Dime Magazine Friday.
Curry, according to Barkley, is a largely one-dimensional player. When DIME asked Barkley, a Hall of Fame former Philadelphia 76er and Phoenix Sun, if Curry compared in dominance to Los Angeles Laker Shaquille O'Neal in the 2000s, Barkley had a definitive answer.
"He's just a great shooter. It's a totally different animal," Barkley said to writers Jack Winter and Spencer Lund. When pressed if Curry, who is averaging some 29 points and 6.6 assists per game this season, was more than shooter, Barkley stood firm.
"No. He's not more than a shooter. He's just a great shooter," Barkley told DIME. Asked if Curry is not an incredible playmaker, Barkley said, "I wouldn't say that. But he's not a great playmaker. He's just a great shooter."
Curry has led the Warriors to an incredible 48-4 record, the best 52-game record in the history of the league. His PER rating, a measure of a player's overall performance, is a league-best 32.1, which — if it holds for the rest of the season — would also be the top figure in the history of basketball. Curry has certainly wowed fans and pundits alike with his shooting, especially from long range. He has already made 245 three-pointers, making nearly five per game.
Barkley, an analyst on TNT, also said last year that the Warriors would not win the championship because they relied too heavily on jump shooting. "They've had a terrific season. But I don't like jump-shooting teams," he said to the San Francisco Chronicle. "I don't think you can make enough jumpers to win four series in a row. I've said that for 25 years, not just now. I think you physically manhandle them inside." He later admitted that he had been wrong in his assessment.
For the full interview at Uproxx's Dime Magazine click here.
© Copyright IBTimes 2023. All rights reserved.