Charleston Church Shooting: 5-Year-Old Girl Played Dead, Survived 'Unfathomable' Attack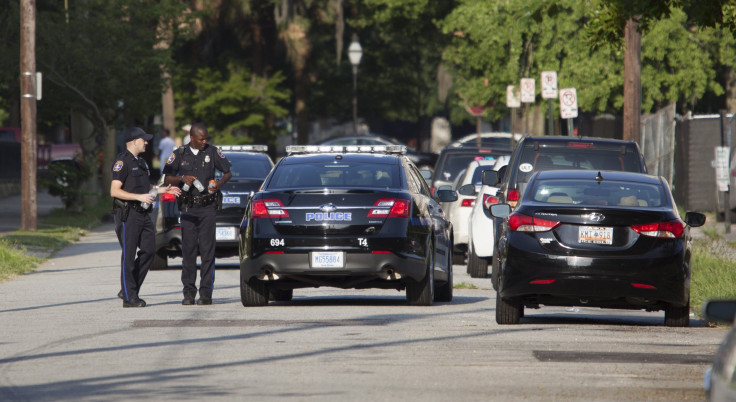 A 5-year-old girl survived the deadly Charleston church shooting by playing dead and was recovering at a local hospital on Thursday, family members who had convened at a nearby hotel, told WCIV-TV. The girl, who has not been identified, was present at the prayer service that became a crime scene Wednesday night, after suspected gunman Dylann Storm Roof, 21, opened fire on people gathered there, killing nine.
Roof, who is white, allegedly entered Charleston's Emanuel African Methodist Episcopal Church, a historically African-American church, and shot at the 13 people who were inside. He reportedly accused the black church members of "taking over our country" and said they "[had] to go." Officials have deemed the attack a hate crime.
"This tragedy that we're addressing right now is indescribable," Charleston Police Chief Greg Mullen told reporters. "No one in this community will ever forget this night." He added that "it's senseless and unfathomable that someone would go into a church where people were having a prayer meeting and take their lives."
Roof was identified as the potential shooter Thursday morning, after the attack kicked off a citywide manhunt. Police patrolled downtown Charleston in the wake of the shooting. The shooter was originally described as a clean-shaven, slender white male, aged 20 to 25, with sandy blond hair. Authorities warned he was a "very dangerous individual" and said he shouldn't be approached.
Among the dead was the Rev. Clementa C. Pinckney. The 41-year-old faith leader was known for both his religious and legislative work, having been the youngest black man to be elected to South Carolina's Legislature, in 1996, at the age of 23.
© Copyright IBTimes 2023. All rights reserved.