Meet Clementa Pinckney: Pastor Killed In Charleston Shooting Was Youngest Black Man To Be Elected To South Carolina Legislature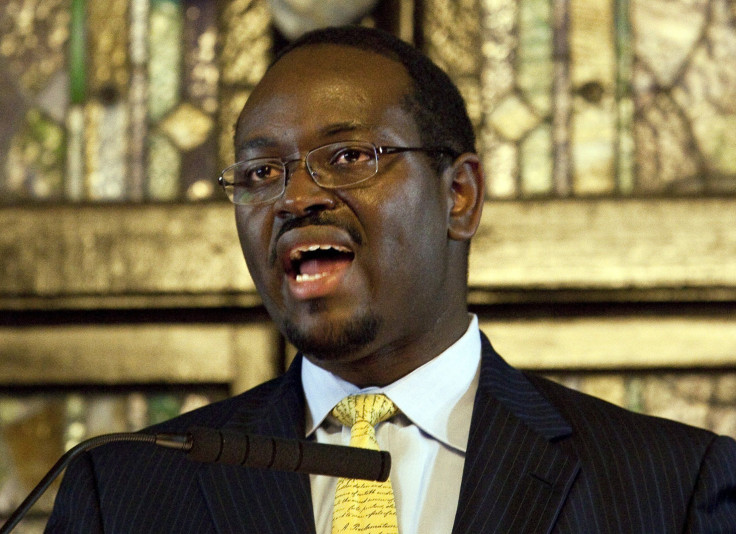 Pastor and South Carolina state Sen. Clementa Pinckney was named early Thursday as one of the nine victims in a mass shooting at a historic black church in Charleston. Pinckney, 41, died after an unidentified shooter opened fire during a Bible study meeting at Emanuel African Methodist Episcopal Church Wednesday night. Officials are investigating the incident as a hate crime.
As the community mourned Thursday, they remembered Pinckney for both his legislative and religious work. Pinckney was the youngest black man to be elected to South Carolina's Legislature, according to his biography on the Emanuel AME website. He was first voted into the state's House of Representatives at age 23, and moved up to the state Senate four years later. The Democrat represented portions of six counties: Allendale, Beaufort, Charleston, Colleton, Hampton and Jasper.
Over the years, Pinckney worked on several issues, including banking, insurance, transportation and corrections. He recently sponsored a bill to require police officers to wear body cameras, saying they "may not be the golden ticket, the golden egg, the end-all-fix-all, but it helps to paint a picture of what happens during a police stop," the Guardian reported.
Pinckney also spent his time leading various local churches. A fourth-generation minister, he became interested in preaching at 13 and became a pastor at 18, the Charleston Post and Courier reported in 2010. He served at four churches before joining Emanuel AME. There, Pinckney linked his advocacy work to his faith, leading a prayer vigil for Walter Scott, who died in a police shooting in North Charleston earlier this year.
Pinckney is survived by his wife, Jennifer, and two daughters, Eliana and Malana.
"He was a very caring and competent pastor and he was a very brave man," the Rev. Joseph Darby told MSNBC. "And brave men sometimes die very difficult deaths."
Watch Pinckney speak about the importance of church and civil rights here or below.
© Copyright IBTimes 2023. All rights reserved.