Who Is Dylann Storm Roof? Charleston Shooting Suspect Identified, Recently Faced Drug Charges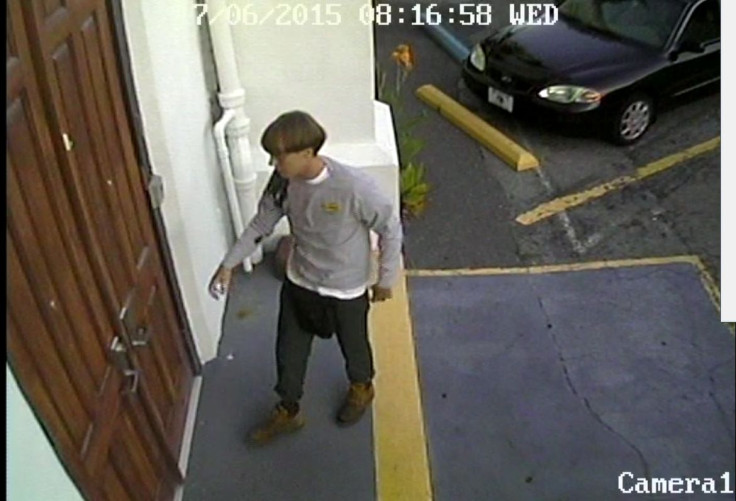 Police in Charleston, South Carolina, have identified Dylann Storm Roof, 21, as the man suspected of killing nine people Wednesday night at Emanuel African Methodist Episcopal Church, the FBI and law enforcement officials said Thursday morning. The Charleston Police Department described Roof in a press release as a white male who is 5-feet-9-inches, Mashable reported.
Officials said he drove a "black four door sedan" and that he was "considered armed and dangerous." The car was later identified as a black Hyundai Elantra with license plate number LGF330.
Roof was arrested on unspecified drug charges in Lexington County, South Carolina last March, local television outlet WIS reported. He was arrested again for trespassing in April, the Post and Courier reported. A Facebook page purportedly belonging to Roof identified him as a Columbia, South Carolina resident who attended White Knoll High School in Lexington, South Carolina.
Roof's uncle, 56-year-old Carson Cowles, said he recognized his nephew in the surveillance footage authorities released Thursday. "The more I look at him, the more I'm convinced, that's him," Cowles told Reuters.
Police have yet to confirm the motive behind the shooting, but said the suspect sat in the church for about an hour before the shooting began. Sylvia Johnson, who purportedly spoke to someone who survived the attack, said the shooter spoke to a victim before he opened fire.
"She said that he had loaded -- reloaded --- five different times. Her son was trying to talk [the shooter] out of doing the act of killing people," Johnson told WIS, as quoted by the Washington Post. "He just said, 'I have to do it.' He said, 'You rape our women and you're taking over our country. And you have to go.'"
Cowles said Roof was "quiet" and "soft-spoken," Reuters reported. Roof's father, whose name has not been released, purportedly gave him a .45-caliber pistol for his 21st birthday, though it's unclear if that was the weapon used in the shooting.
Six women and three men were killed Wednesday night when the shooting suspect opened fire at the church. The victim's names have not been released.
© Copyright IBTimes 2023. All rights reserved.