Charlie Chaplin Birthday: Facts, Quotes To Celebrate Legendary Comic Actor
April 16 marks the 130th birth anniversary of British comic actor and filmmaker, Charlie Chaplin, who is credited with revolutionizing movies, both during the silent era and the talkies.
Some of his most memorable works were "The Gold Rush," "Modern Times," "The Kid," and "The Great Dictator." Apart from acting, he was also involved in writing, producing, directing, and composing music for his own films. He became a worldwide icon through his screen persona, "The Tramp."
Here are a few lesser-known facts about Chaplin, courtesy History and Mental Floss.
1. Chaplin and his older half-brother were sent to a public boarding school for "orphans and destitute children" in 1896, after his mother's health deteriorated and their family became hard-pressed for money.
2. He collaborated with female filmmaker, Mabel Normand, who was also an actress, for 12 of his films, which was a rarity during the mid-1900s. She also starred in 1914 "Mabel's Strange Predicament," which marked the onscreen debut of Chaplin's character, The Tramp.
3. In order to maintain creative control and finance their own movies, Chaplin and fellow filmmakers Douglas Fairbanks, Mary Pickford, and D.W. Griffith formed United Artists, a movie studio, in Hollywood, California, in 1919. He sold his shares of the studio in 1955. It was later renamed as United Artists Digital Studios and is currently owned by MGM.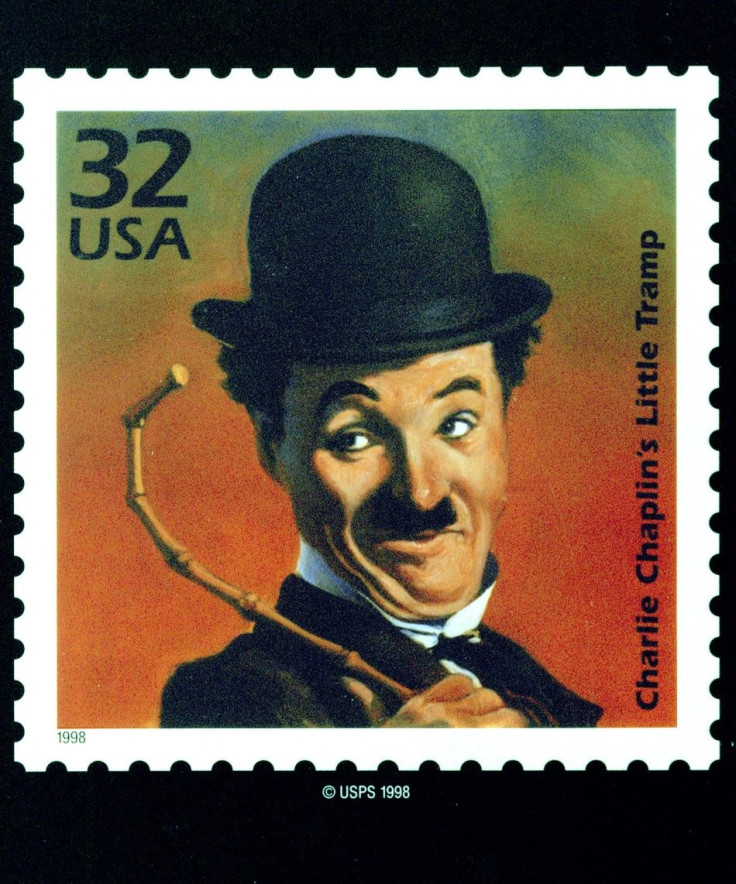 4. Chaplin was a perfectionist and would often cast actors or actresses to play minute roles in his films if he thought he or she was apt for them. "He knew exactly what he wanted and he would have preferred not to have any other actors in his films — he even tried making a film once where he was the only person in it," Hooman Mehran, author of "Chaplin's Limelight and the Music Hall Tradition," told CNN.
5. He was married to teenagers thrice in his life - 17-year-old actress Mildred Harris, 16-year-old Lita Grey and 18-year-old Oona O'Neill. He had a successful marriage with O'Neill. They remained together till his death at the age of 88 and had eight children.
The following are a few quotes from the great comedian, courtesy Brainy Quote:
"To truly laugh, you must be able to take your pain, and play with it!"
"I remain just one thing, and one thing only, and that is a clown. It places me on a far higher plane than any politician."
"The hate of men will pass, and dictators die, and the power they took from the people will return to the people. And so long as men die, liberty will never perish."
"Failure is unimportant. It takes courage to make a fool of yourself."
"We all want to help one another. Human beings are like that. We want to live by each other's happiness, not by each other's misery."
"I don't believe that the public knows what it wants; this is the conclusion that I have drawn from my career."
"I do not have much patience with a thing of beauty that must be explained to be understood. If it does need additional interpretation by someone other than the creator, then I question whether it has fulfilled its purpose."
"All my pictures are built around the idea of getting in trouble and so giving me the chance to be desperately serious in my attempt to appear as a normal little gentleman."
"I'd sooner be called a successful crook than a destitute monarch."
"Actors search for rejection. If they don't get it they reject themselves."
"Man as an individual is a genius. But men in the mass form the headless monster, a great, brutish idiot that goes where prodded."
© Copyright IBTimes 2023. All rights reserved.