Charlie Hebdo Under Fire For Controversial Italy Earthquake Cartoons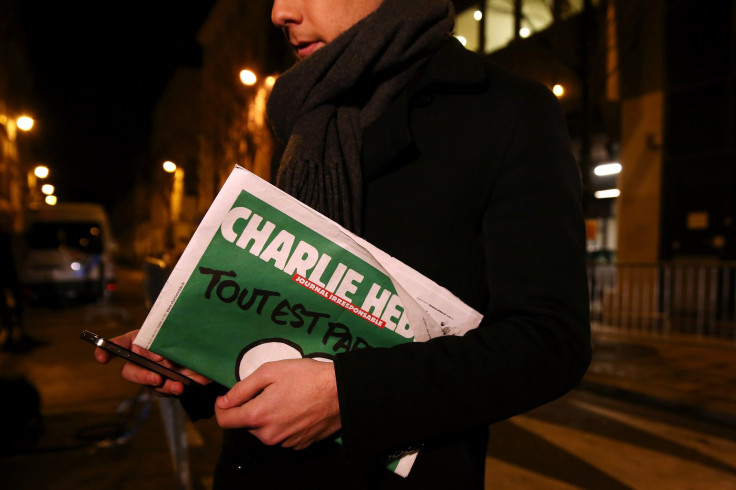 Charlie Hebdo's latest cartoons depicting victims of Italy's devastating earthquake as food dishes associated with the country have sparked a major outrage with the world community and social media condemning the French magazine for insensitivity.
A 6.2-magnitude earthquake hit Italy early Aug. 24, followed by a number of aftershocks. Almost 300 people were killed and government agencies reported mass destruction of property with some towns like Amatrice being the hardest hit.
The image circulated by the magazine shows an injured man and woman standing next to a pile of rubble. Several other people's feet can be seen through the rubble. All the figures have been named after pasta dishes — penne sauce tomate, penne gratinées and lasagnes.
Penne tomato sauce is used for the bloodied man with bandages, penne gratin for the woman covered in burns, and lasagne for the bodies piled up under layers of rubble. The overall heading is "Earthquake Italian style."
"These designs are disgusting," said the Italian Minister of Justice Andrea Orlando, according to RT's translation of French newspaper Le Figaro's report. Orlando also added that Charlie Hebdo "created a scandal" to "attract media attention."
"All this is disgusting," said Italian President of Senate Pietro Grasso while the French embassy in Rome Friday clarified that the cartoon "does not absolutely represent the position of France," according to RT.
The publication, hailed as a beacon for free speech by its advocates, faced an attack on its offices in 2015 after publishing a number of controversial cartoons, many involving "jihadists." The attack was condemned worldwide and the hashtag #JeSuisCharlie became a trending topic all over social media.
However, in January this year, the magazine faced serious flak for being insensitive to the plight of refugees. Charlie Hebdo published a cartoon suggesting that 3-year-old Syrian boy Aylan Kurdi, whose drowning brought attention to the cause of the migrants, would have grown up to be like the people blamed for mob sex assaults in Germany.
Many critics say that use of satire in reference to victims of such tragedies was not acceptable with some going to the extent of saying that they would "not be participating in the status Je Suis Charlie" if their offices were "bombed again."
© Copyright IBTimes 2022. All rights reserved.
FOLLOW MORE IBT NEWS ON THE BELOW CHANNELS