Charlie Hebdo Update: Video Shows Kouachi Brothers After Attack As New Issue Goes To Print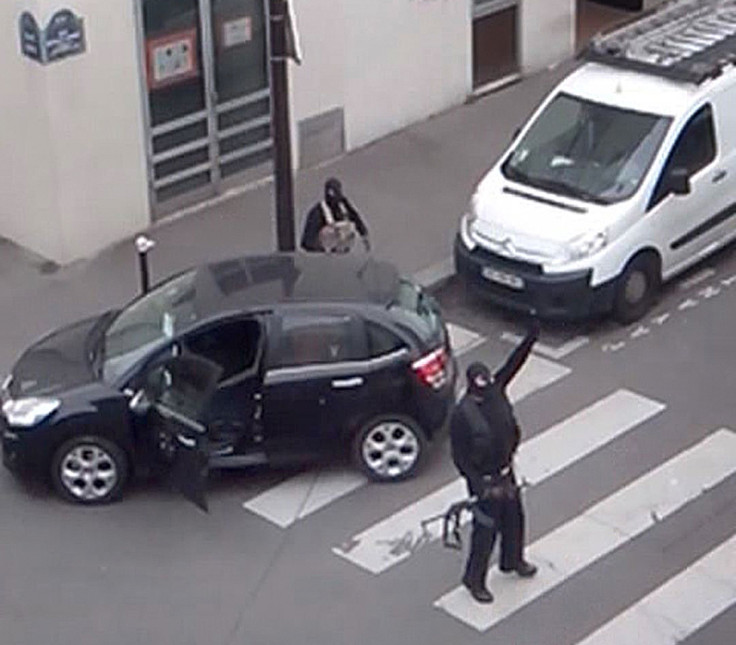 A video has emerged that shows the Paris gunmen, brothers Saïd and Chérif Kouachi, just moments after they murdered 12 people at the office of satirical magazine Charlie Hebdo. The latest information comes just as the magazine is publishing its first issue since the Jan. 7 massacre.
The amateur footage obtained by Britain's Sky News shows two masked men on the streets of Paris with automatic weapons.
"We have avenged the Prophet Mohammed, we have killed Charlie Hebdo," one of them yells, before the video shows them firing on a police car, which is forced to back up quickly in an attempt to avoid the gunshots.
After a manhunt throughout the Paris region, police killed the brothers, aged 33 and 34, on Friday along with Amedy Coulibaly, who shot a police officer before killing four more victims at a Jewish supermarket.
The incident sparked international outrage, and more than a million people rallied in Paris on Sunday for a "unity march."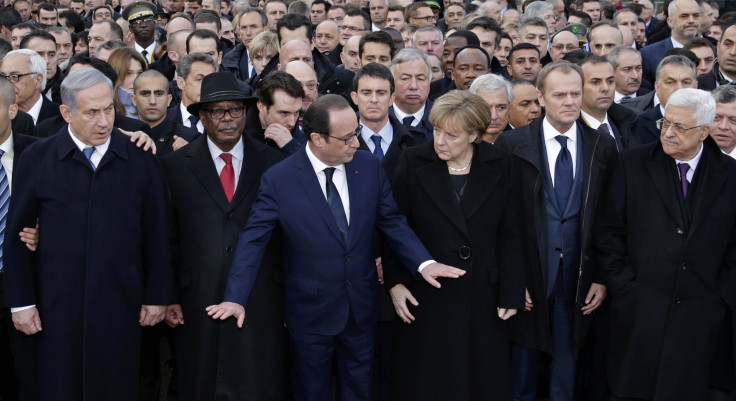 While many praised world leaders such as German Chancellor Angela Merkel and British Prime Minister David Cameron for showing up to display their solidarity, critics were quick to point out that many attendees were leaders of countries with poor press freedom records.
And U.S. President Barack Obama was criticized for sending an ambassador to the rally instead of going personally or sending a more senior representative.
But Charlie Hebdo writer Patrick Pelloux was not bothered. "Obama was here. The American people were here. The world is here," he said in a statement.
Even though several cartoonists and the editor of Charlie Hebdo were among the 17 people killed in the attacks, on Wednesday the magazine will publish 300,000 copies of its latest issue in 16 different languages. Though this is much higher than their typical circulation of roughly 60,000 copies, and its popularity and international attention have left many bookstores around the world scrambling for a copy.
True to its satirical form, the latest issue features another caricature of the Prophet Muhammad, which has incited further public comment. Egypt's grand mufti had warned the magazine against publishing the cartoon, claiming it would be racist and insult Muslims around the world, as Reuters reported.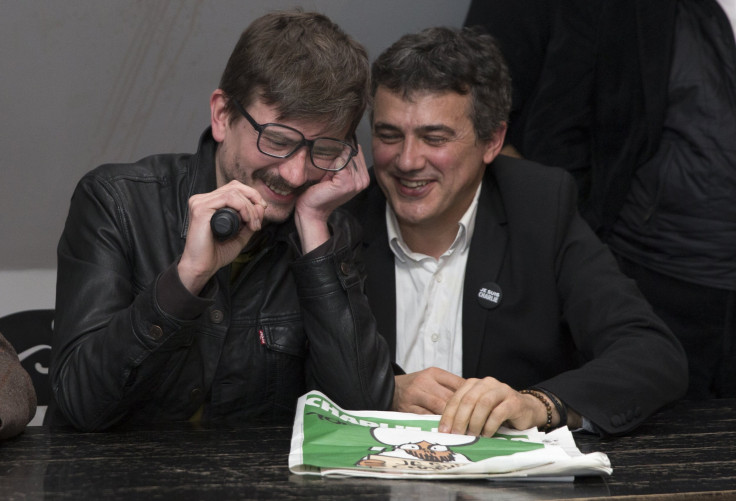 But the magazine staff have remained supportive.
"I'm not at all worried about the new cover," said Renald Luzier, also known as Luz, one of the survivors, in a recent statement. "We are placing our trust in people's intelligence, in humor, in irony," he said, adding that "the people who carried out these attacks simply have no sense of humor."
© Copyright IBTimes 2023. All rights reserved.