Charlotte Dawson Attempts Suicide, LeAnn Rimes Seeks Treatment As Cyberbullying Reaches Fever Pitch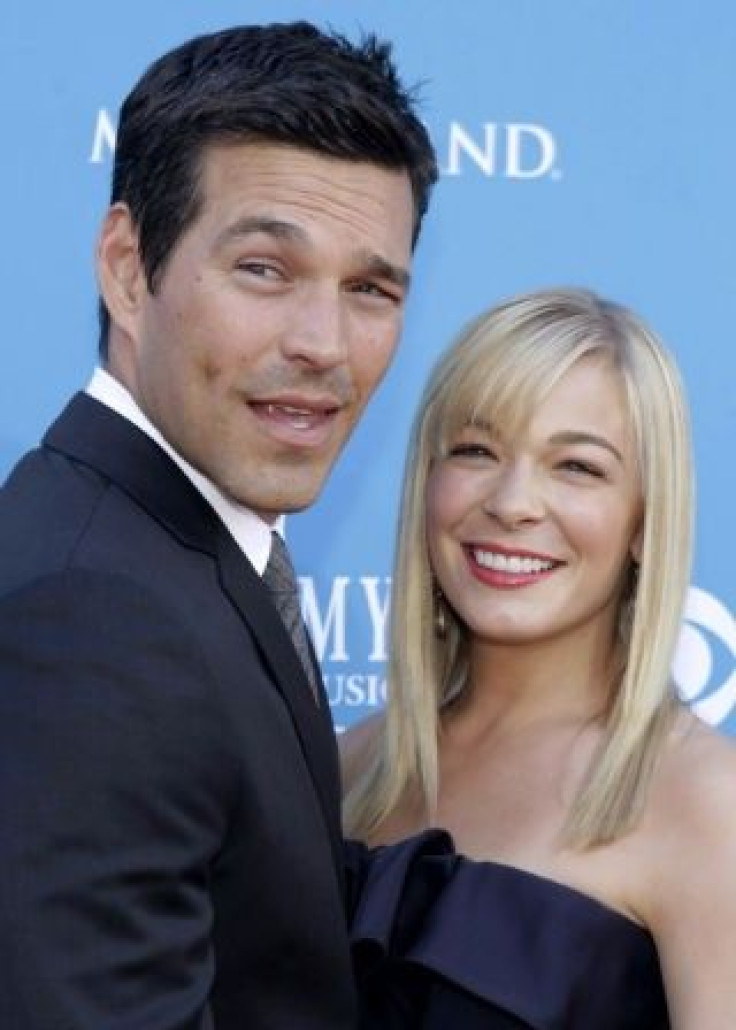 On Thursday, ITV News reported that "Australia's Next Top Model" judge Charlotte Dawson tried to end her life after she was subjected to harassment by a ruthless cyber bully.
The social media monsters made Dawson the target of over a hundred unsettling comments. Jezebel notes that over a 24 hour period, Dawson was harassed and instructed to take her own life.
Some examples include:
"@MsCharlotteD please put your face into a toaster. #diecharlotte"
"@MsCharlotteD Please do the world a favor go hang yourself.#diecharlotte"
"@MsCharlotteD on behalf of the world would you please go and hang yourself."
"@MsCharlotteD Kill yourself you putrid piece of [Expletive]."
According to New.comAU, Dawson also received pictures of dead bodies covered in blood.
The social media abuse prompted Dawson to tweet: "Hope this ends the misery ..." and "You win." The reality star was later rushed to the hospital after an apparent suicide attempt.
Paul Fletcher, the chairman of the Federal Coalition's online safety team, told the Herald Sun that the incident is "shocking."
"No Australian should ever have to go through something like this," said Fletcher. "Unfortunately, cyber bullying, including through social media services such as Twitter and Facebook is a growing social problem.
Dawson's harassment is one of two high profile cyber bullying stories. LeAnn Rimes announced on Thursday that she is seeking treatment for stress. TMZ revealed that the decision was sparked by the hate filled comments the singer has received on Twitter.
Larry Stein, Rimes' lawyer, told the site that the bullies will face legal action-accusing them of tapping her phone in addition to posting hatful comments.
"Take all of the appropriate steps to address the harm that [she] has suffered as a result of this criminal conduct."
Rimes has been the subject of cruel gossip and hateful comments ever since she and husband Eddie Cibrian became romantically involved. Both stars were married to other people when their relationship began and few have let that fact go unnoticed.
"There has been this cyber-bullying that has been going on for a considerable period of time," Stein told Celebbuzz.
"Apparently, most of this started when LeAnn started dating Eddie Cibrian ... These women have been merciless - vitriolic in their attacks. Like most celebrities, Rimes didn't like it, but she hoped things would get better."
Twitter bullies, commonly referred to as "trolls" are nothing new. Earlier this month, "X-Factor" judge, Gary Barlow, was subjected to obscene tweets after his wife gave birth to a stillborn baby girl. Former "Big Brother" UK contestant, Kenneth Tong, used the couple's tragedy to generate publicity for himself.
The insensitive reality star tweeted a string of shocking comments about Barlow's daughter Poppy.
"Guess Gary Barlow's Daughter 'Popp'ed early."
"Does Gary Barlow put Poppy in the green wheelie bin, or can he get away with putting her in the black one?"
"Have you heard the jokes about @GBarlowOfficial's Stillborn? Poppy never gets old."
"Least we all know finally How Deep is @GBarlowOfficial's Love: the size of a Shoe Box. pic.twitter.com/Ez8qrvTO"
With-in the last year, a number of celebs, such as Selena Gomez, Miley Cyrus, and "Garbage" frontwoman Shirley Manson have been dealt with cruel posts on Twitter.
In July, Kristen Stewart received vile Twitter death threats after she was caught cheating on boyfriend Robert Pattinson. This month, Ellen Page also had her life threatened by an unidentified Twitter user.
© Copyright IBTimes 2023. All rights reserved.