Check Your Pantries: belVita Breakfast Sandwich Biscuits Recalled Over Allergy Concerns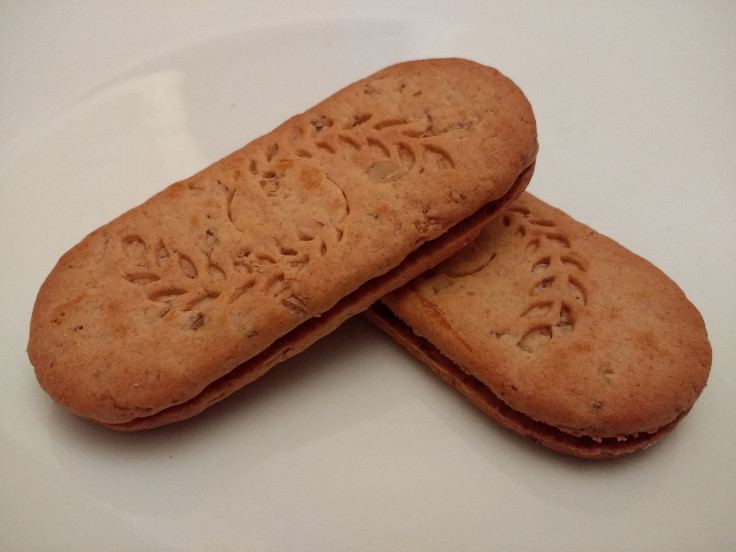 KEY POINTS
The problem was discovered during a manufacturing inspection
There are three "unconfirmed reports of possible allergic reaction"
The recall affects two varieties of belVita Breakfast Sandwich biscuits
Mondelēz Global has recalled certain belVita breakfast sandwich biscuits because they may contain an undeclared allergen, specifically peanut. The affected products were sold at retail stores across the country.
The problem with the recalled belVita breakfast sandwich biscuits was discovered during an internal manufacturing inspection, the company announced on the U.S. Food and Drug Administration (FDA) website.
The "potential presence" of peanut protein residue was discovered on the line that produces the products. This means they may contain undeclared peanuts from "cross-contact" in the manufacturing line.
Peanut is one of the nine major food allergens that have specific labeling requirements so as to protect people with allergies from a potential reaction. Symptoms of an allergic reaction can range from mild to serious. Peanut is among the allergens that are "most commonly associated" with anaphylaxis – the sudden and potentially life-threatening reaction that may impair breathing.
"People who have an allergy or severe sensitivity to peanut may risk serious or life-threatening allergic reactions by consuming these products," the company noted. "There have been three unconfirmed reports of possible allergic reaction to date related to these products."
The recall affects two varieties of belVita Breakfast Sandwich biscuits that were manufactured in the U.S. – the Dark Chocolate Creme and Cinnamon Brown Sugar with Vanilla Creme varieties.
They came in various sizes but all had the "best when used by dates" of "prior to and including February 25, 2024." The recall affects the belVita Breakfast Sandwich Dark Chocolate Creme variety in the 8.8-oz carton (UPC 0 44000 04328 5) and 14.08-oz cartons (UPC 0 44000 05723 7) among others.
The full details of affected products, including photos, are available on the FDA website.
The recalled belVita products were available at retail stores nationwide. Walmart has noted that they were sold at "all Walmart stores and Sam's Clubs."
"No other belVita products, Mondelēz Global LLC products, or markets outside the United States are included in or affected by this recall," the company stressed.
Customers with peanut allergies are being advised not to consume them. Those with questions about the recall can contact the company at 1-855-535-5948 24 hours a day.
© Copyright IBTimes 2023. All rights reserved.