Corn Dog Recall: Over 76,000 Pounds Of Sausage Pulled Due To 'Odor, Unpleasant Taste'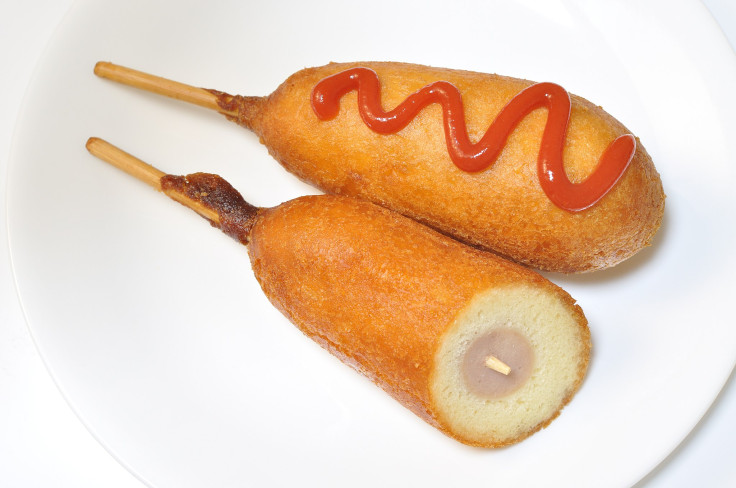 KEY POINTS
The company learned of the problem through customer complaints
The recall affects certain Foster Farms mini corn dogs
The FSIS expressed concern that "some product may be in consumers' freezers"
A company has recalled nearly 77,000 pounds of corn dogs because of spoilage concerns. The products were sold nationwide.
South Carolina-based House of Raeford learned of the problem through consumer complaints. Specifically, customers reported that the product "had an odor, off appearance, and unpleasant taste," according to the U.S. Department of Agriculture's (USDA) Food Safety and Inspection Service (FSIS).
The mini corn dogs were then recalled over "possible spoilage." The FSIS said it was "unfit for human consumption."
Spoilage bacteria are too small for people to see without using a microscope, but they can cause the food to have an unpleasant taste, smell or texture. They make foods like fruits and vegetables appear mushy.
While spoilage bacteria generally don't make people sick, there are also types of spoilage that are caused by pathogenic bacteria, which may cause illness, according to the USDA.
"Spoilage of food is not just an issue of quality; it is also a matter of food safety," the agency said.
There have been no reports of adverse reactions from consumption of the recalled product.
The recall affects House of Raeford's "Foster Farms Mini Corn Dogs Bite-Sized Chicken Franks Dipped in Batter Honey Crunchy Flavor." The affected products were produced on April 24 and had the "best if used by" date of 4/23/24. They had lot codes 123114 or 223114, and the establishment number "P- 9136" on the packs.
Photos of the product's packaging can be found on FSIS' website. Some 76,961 pounds of the product were affected. They were reportedly sent to retail locations across the country.
"FSIS is concerned that some product may be in consumers' freezers," the agency said. "Consumers who have purchased these products are urged not to consume them. These products should be thrown away or returned to the place of purchase."
You can contact House of Raeford at 910-282-7179 or the USDA's Meat and Poultry Hotline at 888-674-6854 for questions about food safety.
The recall was issued last Friday, just days before the Independence Day celebrations. On Saturday, another company also recalled some 3,200 pounds of beef wiener products, citing concerns about the presence of an allergen.
© Copyright IBTimes 2023. All rights reserved.