Cheese Imported From France Recalled Amid Link To Outbreak In Europe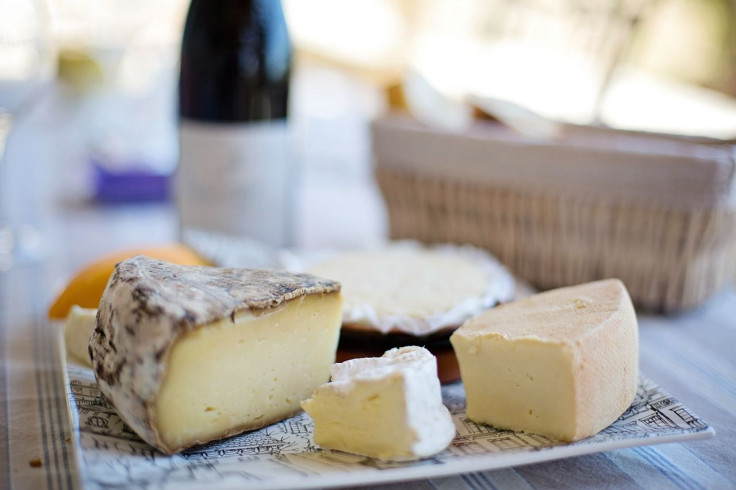 KEY POINTS
The company imported one case from the affected cheese lot
The case from the recalled lot was accounted for and destroyed
Listeria is the 'third leading cause of death from food poisoning' in the United States
A cheese product that was imported from France is currently being recalled because it may be contaminated with Listeria monocytogenes. It has been associated with a Listeria outbreak in Europe.
The recall in the U.S. comes amid an ongoing recall and Listeria outbreak in Europe, according to an announcement from the U.S. Food and Drug Administration (FDA) last week. The company, New York-based Food Matters Again (FMA) International, was reportedly informed by the manufacturer in France, so it issued the recall in the United States "immediately."
The recall affects SAS Fromagerie Ottavi Tome Corse Sheep Milk Cheese from SAS Fromagerie Ottavi. These are said to be circular wheels of cheese with lot number VC349 and an expiration date of "07/08/2023." According to the FDA, FMA International imported only one case from the affected lot.
"Ottavi Tome Corse cheese was distributed in the state of Oregon to a specialty food distributor," the agency said. "The one case from the recalled lot has since been accounted for and has been subsequently destroyed. It was never sold to any retailers or restaurants."
Still, perhaps out of an abundance of caution, consumers are being advised not to consume or distribute them. Instead, the recalled product may be taken back to the place where it was purchased.
Those with questions may contact the company at 718-361-3183.
Listeriosis In The U.S.
Listeriosis is a "serious" infection that may be contracted by consuming food that's contaminated with Listeria monocytogenes. Some 1,600 people in the U.S. get Listeriosis each year, and 260 end up dying. According to the U.S. Centers for Disease Control and Prevention (CDC), Listeria is the "third leading cause of death from food poisoning" in the country.
It is most likely to sicken some groups like older people and those with weakened immune systems. In pregnant women, a Listeria infection may lead to stillbirth, miscarriages, or a serious illness in the newborn.
Listeria is said to be a "hardy germ" that can be hard to remove. And, some types of food are considered to be more likely to get contaminated with Listeria compared to others.
For instance, soft cheeses are considered to be more likely to contain Listeria compared to harder cheeses. This is because of the higher moisture and lower salt content in them.
Other products that may be more likely to be contaminated with Listeria also include deli meats, cold cuts, unpasteurized or raw milk, sprouts and melons. Melons are said to be "more likely" contaminated with Listeria than other fruits because of their low acidity and the fact that they tend to get left in the refrigerator for a long time.
People are then advised to choose safer foods than ones that are likelier to be contaminated. For instance, it would be better to choose hard or pasteurized cheeses over unpasteurized ones. It would also be better to go for cooked rather than raw sprouts and to consume melon that was just sliced than ones that have been left out or in the refrigerator for a prolonged period of time.
"Find out which foods are more likely to be contaminated with Listeria and ways you can protect your health and the health of your loved ones," the CDC noted.
© Copyright IBTimes 2023. All rights reserved.