Check Your Freezers: Frozen Fruits Sold At Walmart, Target Among Others Recalled Over Listeria Concerns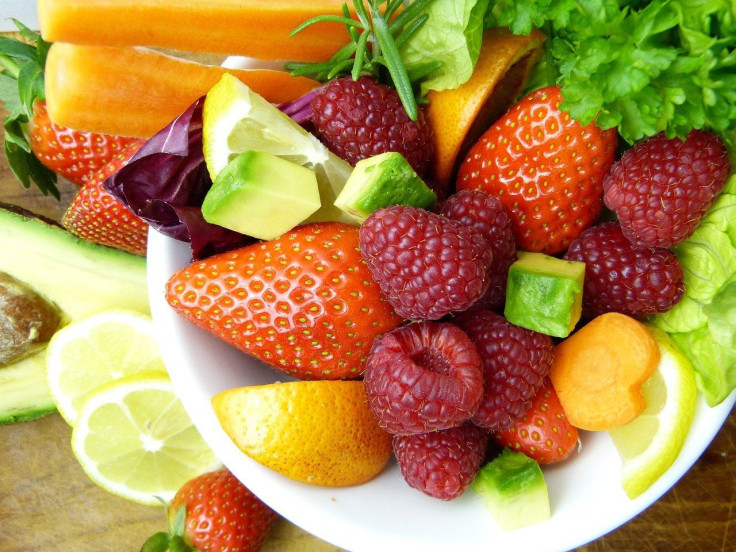 KEY POINTS
The recall affects frozen fruit products "linked to pineapple provided by a third-party supplier"
The products being recalled, not limited to ones with pineapple, come under different brands
Some of the recalled products were distributed to stores starting 2022
Frozen fruit products under various brand names are being recalled, as they may be contaminated with Listeria monocytogenes. The products were sold at some major retailers like Walmart, Target and Whole Foods.
Sunrise Growers' recall affects certain frozen fruit products "linked to pineapple provided by a third-party supplier due to the potential for these products to be contaminated with Listeria monocytogenes." The recall, however, isn't limited to products that contain pineapple. It includes other fruits like cherries and mangoes, as well as some fruit blends.
People can get sick with the "serious infection" Listeriosis if they eat food contaminated with Listeria monocytogenes. It's estimated that some 1,600 people get the infection in the U.S. each year, and some 260 die because of it, according to the U.S. Centers for Disease Control and Prevention. Some of the people most at risk for Listeriosis include children, those 65 years old and older, those with weakened immune systems and those who are pregnant, in whom the infection may cause complications like stillbirth and miscarriages.
So far, there have been no reports of illnesses related to the recall, according to the company, which is a subsidiary of SunOpta.
The recalled products were sold at Walmart, Whole Foods, Trader Joe's, Target, Aldi and AWG (Associated Wholesale Grocers).
The ones sold at Walmart are certain Great Value branded Mixed Fruit, Dark Sweet Cherries and Mango Chunks. They were distributed from Jan. 18 to June 13 this year, and Walmart has provided the list of stores where they were sold.
The recalled products sold at Whole Foods, on the other hand, include some 365 Organic Tropical Fruit Medley, 365 Organic Pineapple Chunks, 365 Pineapple Chunks, 365 Organic Whole Strawberries, 365 Organic Slice Strawberries and Bananas and 365 Organic Blackberries that were sold throughout the country from Nov. 1 last year until earlier this week.
Certain Trader Joe's Organic Tropical Fruit Blend distributed to select stores and distribution centers from March 28 to April 11 are also being recalled, and so are some Season's Choice Tropical Blend products distributed to certain Aldi stores or distribution centers from October last year to May 22 this year. According to Trader Joe's, it has stopped the sales of all potentially affected products and destroyed them.
The recall also affects products distributed to Target stores nationwide from Oct. 14, 2022, to May 22, 2023. These include certain Good & Gather Organic Cherries and Berries Fruit Blend, Good & Gather Dark Sweet Whole Pitted Cherries, Good & Gather Mango Strawberry Blend, Good & Gather Mixed Fruit Blend, Good & Gather Mango Chunks, Good & Gather Blueberries and Good & Gather Triple Berry Blend.
Meanwhile, certain Best Choice Pitted Red Tart Cherries Unsweetened distributed to select AWG stores from April to May are also affected by the recall.
The recalling company has posted the specific codes and states affected. Photos of the recalled products' packaging have also been provided.
"All other Sunrise Growers products that have different lot codes or 'best by' dates are not affected by this recall," SunOpta noted.
Customers are being advised to check their freezers to see if they may have purchased any of the products covered by the recall. Those who do are being advised not to consume them. Instead, they may dispose of them or take them back to the store to get a refund.
"Our commitment to food safety remains our utmost priority," SunOpta noted. "Sunrise Growers has terminated all future business with the third-party supplier."
Those who have questions about the recall may contact the company at 1.888.490.5591.
© Copyright IBTimes 2023. All rights reserved.