13,000 Pounds Of Chicken Noodle Soup Imported From Canada Recalled In 4 States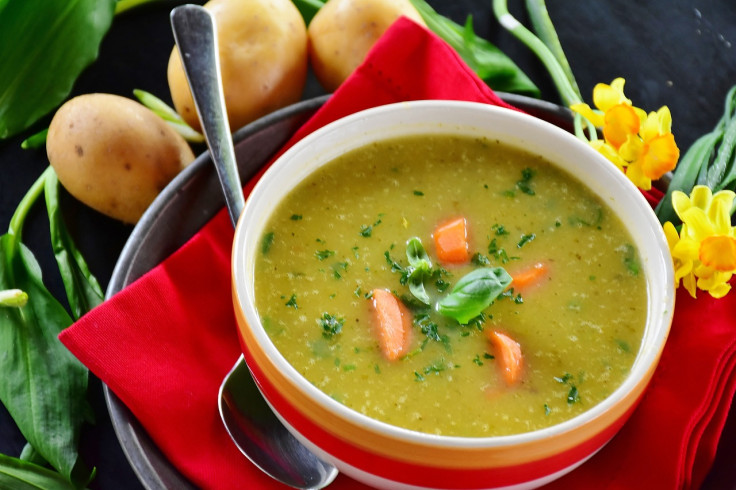 KEY POINTS
Noodle soups shipped to distributors in California, Michigan, Minnesota and Tennessee have been recalled
An import broker informed the FSIS that the products weren't presented for reinspection
There are no confirmed reports of adverse reactions related to the product
Quebec, Canada-based BCI Foods has recalled more than 13,000 pounds of canned chicken noodle soups over import inspection issues. The products were shipped to distributors in four U.S. states.
The problem with Tasty Kitchen chicken noodle soup products was that they were not presented for import reinspection from Canada into the U.S., the U.S. Department of Agriculture's Food Safety and Inspection Service (FSIS) announced. An import broker notified the agency about the issue.
According to federal law, any commercial shipment of imported meat, poultry and egg product should be subjected to inspection before entering the U.S. market.
"FSIS inspects each shipment to verify labeling, proper certification, general condition, any signs of tampering and to identify product adulterated by transportation damage," the agency noted. "FSIS also performs additional activities on a random and/or for-cause basis such as physical product examination and laboratory sampling for pathogens and chemical residues."
There are no confirmed reports of adverse reactions related to the products. However, anyone who has concerns should consult a healthcare provider.
The recall affects two products that came in 10.5-oz cans. The "Tasty Kitchen Chicken Noodle Condensed Soup Product Of Canada 45% Less Sodium than Regular Tasty Kitchen Chicken Noodle Condensed Soup" had the best before dates of "2024 NO 01" and "2024 NO 09," with lot codes 76222305 and 76222313. The cans of "Tasty Kitchen Chicken Noodle Condensed Soup" had the best before date of "2024 NO 07" and the lot code 59222311.
The products have the Canadian establishment number "EST. 142" on the can, according to the FSIS. Photos of the products' labeling are available on the agency's website.
The soup cans were reportedly shipped to distributors in California, Michigan, Minnesota and Tennessee. Some 13,561 pounds of the product were included in the recall.
Consumers should check their pantries to ensure they don't have the recalled products.
"Consumers who have purchased these products are urged not to consume them," the agency said. "These products should be thrown away or returned to the place of purchase."
Those who have questions about the recall can contact BCI Foods at 450-796-3210. You can call the USDA's Meat and Poultry Hotline at 888-674-6854 for questions about food safety.
© Copyright IBTimes 2023. All rights reserved.