Chen Hongping, Mayor Of Chinese City, Tried For Embezzling Funds To Build Feng Shui-Based Tomb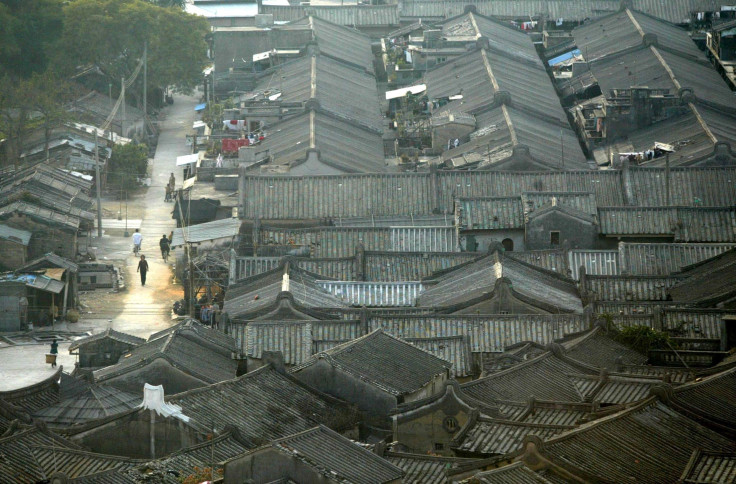 Chen Hongping, a former Communist Party secretary of Jieyang, in the southeastern province of Guangdong, China, was put on trial for allegedly embezzling funds worth 3.5 million yuan ($562,999) to build himself a large tomb based on Feng Shui principles. Feng Shui has been banned in the country by the Communist Party, which considers the practice improper and superstitious.
Chen, who was in power between 2004 and 2011, was reportedly charged with two counts of accepting bribes -- of 125 million yuan and HK$17 million -- when he was in power. Chen had reportedly asked his friend, Lin Peiqiang, to build him a tomb and a farmhouse, and had pretended to be developing a hillside farming facility for the city, South China Morning Post (SCMP) reported. To gain access to the funds, Chen reportedly asked the city's land and highway departments to wire the sum to a company set up by Lin.
The structure built by Chen, which was promoted as the city's main attraction, had nine 10-meter-high pillars surrounding a rock, which was brought to the site from Mount Tai in Shandong province in eastern China, the SCMP reported, adding that the structure was meant to represent "never failing words and deeds." People who practice Feng Shui believe that the method can bring good fortune and health.
The trial comes amid an ongoing crackdown led by President Xi Jinping against corruption among government and company officials across China. Chen's actions had encouraged similar behaviour by other Communist Party officials, SCMP reported, citing the state-run Xinhua news agency. Chen has denied the allegations.
© Copyright IBTimes 2023. All rights reserved.