China Gives US List Of Officials Wanted For Corruption; Asks For Help With Operation Foxhunt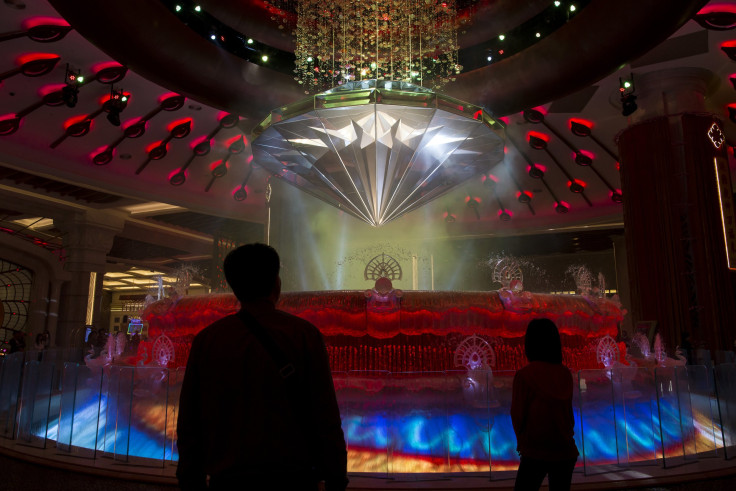 SHANGHAI -- Chinese public prosecutors have given the United States a 'priority list' of allegedly corrupt Chinese officials thought to be at large in the U.S., and have asked for American help in catching suspects and recovering assets, according to Chinese state media.
Xu Jinhui, head of the anti-corruption and bribery bureau at China's Supreme People's Procuratorate, told the China Daily newspaper that Beijing was seeking to "strengthen cooperation" with the U.S. on "major legal cases," with the aim of repatriating corrupt Chinese officials who had fled to the country. He said China would also start legal proceedings aimed at confiscating such people's assets.
The announcement follows news last week that U.S. federal prosecutors have begun legal proceedings against a former official of China's state-run grain monopoly. The man, Qiao Jianjun, is suspected of laundering over $48 million and, according to The China Daily, this was the first time the U.S. has prosecuted a Chinese official suspected of corruption.
Beijing is stepping up efforts to catch corrupt officials and financial criminals who have fled abroad, as part of its 'Operation Fox Hunt' campaign, launched last summer. In its first six months, Chinese police said they had caught 680 suspects in 69 countries. The ruling Communist Party's anti-corruption body has also said separately that 500 corrupt officials were detained abroad last year, leading to the recovery of 3 billion yuan (about $480 million).
Operation Fox Hunt is part of a wider anti-corruption campaign launched by China's President Xi Jinping, which officials have described as a matter of 'life or death' for the ruling Communist Party. On Tuesday, Chinese media trumpeted another success for the campaign, showing pictures of a woman from northern China arriving in Beijing after being extradited from Italy; she had reportedly been hiding there for 10 years after embezzling more than $220,000 from clients at a securities company. China's police ministry said this was the first extradition of its kind from Europe.
However, China lacks formal extradition treaties with several countries, including the U.S., Canada and Australia, which are popular destinations for fugitive officials. Preliminary talks were held with the U.S. late last year on increasing the sharing of information in such cases; Australia is also reported to have agreed to cooperate in detaining and extraditing officials and seizing their assets.
Nevertheless, the China Daily said Beijing and Washington had "yet to create a successful model for getting suspected corrupt officials back to China to face trial." It quoted Liu Dong, director of the Economic Crimes Investigation Bureau at China's Ministry of Public Security, as saying that U.S. judicial authorities were "prejudiced" against China's legal system, and "mistakenly believe we would undertake unfair prosecution of suspects." One prominent Chinese international relations specialist, meanwhile, recently put it more bluntly, noting that countries like the U.S. were "afraid that we'll use economic crime as a way to get rid of political enemies."
A Chinese Ministry of Justice official told the China Daily that Beijing should establish a team of officials who were proficient in English and understood U.S. law in order to improve communication with their U.S. counterparts. One top Chinese legal academic also said last week that the country's law enforcement departments needed to improve their "investigation and evidence-collecting abilities" so they could "prove to foreign governments that assets were illegally transferred."
China's use of the death penalty for economic crimes is another potential obstacle to repatriating fugitives from some countries. One of China's most-wanted men, smuggling kingpin Lai Changxing, for example, avoided extradition from Canada to China for 12 years, as Canadian laws forbids extradition for anyone who might face capital punishment. Finally, in 2011, Beijing promised that he would not receive a death sentence. Lai was repatriated and later jailed for life.
Nevertheless, a recent report by the Wall Street Journal highlighted the immense complexity involved in arranging the repatriation of one Chinese fugitive, Li Dongzhe, from Canada. His Canadian lawyer said recently that the long jail terms handed down to Li and his brother after his return to China should deter other fugitives from agreeing to return home.
However, Beijing is determined to continue to find ways of retrieving some of the billions of dollars in assets believed to be held by Chinese fugitives overseas. And China's top graft-buster, Wang Qishan, head of the Central Commission for Discipline Inspection, which is spearheading the domestic anti-corruption campaign, is reported to be planning a trip to the U.S. later this year, to seek improved cooperation on the search for Chinese fugitives.
© Copyright IBTimes 2022. All rights reserved.
FOLLOW MORE IBT NEWS ON THE BELOW CHANNELS