Chicago Bears vs. New York Giants 2019: Prediction And Odds For NFL Week 12 Game
The 4-6 Chicago Bears will host the 2-8 New York Giants in NFL Week 12 on Sunday at Soldier Field. Sadly for both sets of fans, this game doesn't look like it will hold any playoff implications for the two teams involved. However, they do look like well-matched opponents.
The Bears' defense is among the best in the league yet their offense is one of the worst. Meanwhile, the Giants haven't found much success on defense this season but they have a much better rushing and passing game than their hosts for Sunday.
Chicago has given up an average of 322.9 yards per game which is the eight-lowest average in the NFL as of the time of writing. The same really can't be said of the New York defense who ranks as only the 27th-best without the ball in the league this season.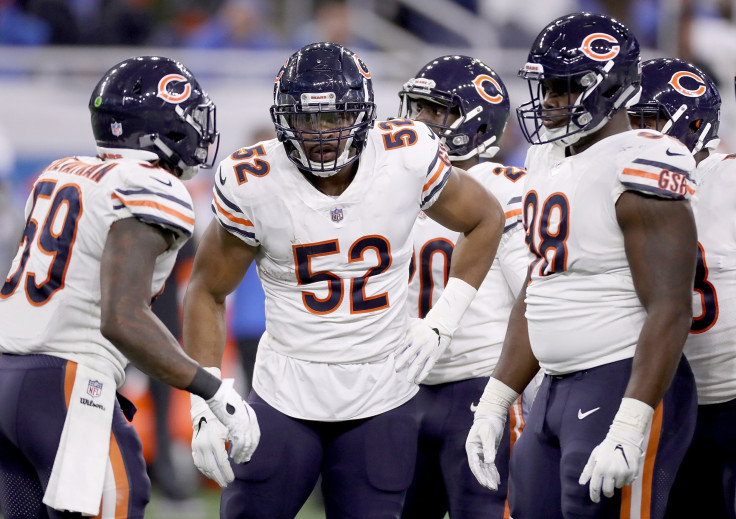 So, Daniel Jones and the rest of the Giants offense will find life a bit difficult at Soldier Field. However, their defense might just look good Sunday versus the Bears, who own the third-worst offense in the NFL as far as yards per game as they average just 262.7.
The New York Giants don't exactly have the best offense, averaging 322.2 yards per game. That isn't quite league-average as they rank in 24th place as far as yardage per game played but it puts them as clear offensive superiors to the Chicago Bears.
This difference in offensive potency is easier to see when yards are broken down by type of play. The Bears are not very adept at running the ball as they average just 79.9 yards per game on the ground compared to the Giants who average 94.2 per game.
Lead by Jones, New York averages 228 passing yards per game. That is good enough for 18th in the NFL, so the Giants have close to a league average passing game. But yet again the Bears have found a way to do worse, posting the 30th-ranked passing game in the NFL with 182.8 average yards each time out.
Despite the moderate superiority of the Giants offense, bookmakers still favor the Bears in this match up. The FanDuel sportsbook gives Chicago the edge with a -280 money line compared to a +235 for New York. The spread also goes to the Bears at -6.5 with the Giants at +6.5.
Prediction: Chicago Bears to beat the New York Giants 21-17
© Copyright IBTimes 2023. All rights reserved.