Chicago To Expand Police Body Camera Program After Laquan McDonald Shooting Protests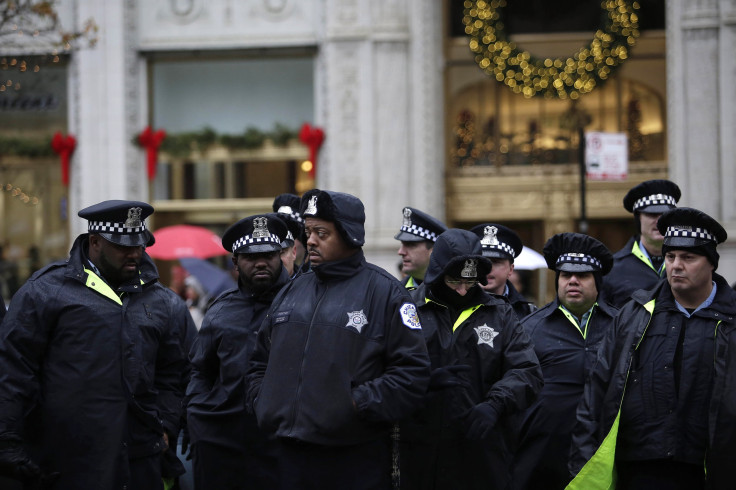 Chicago Mayor Rahm Emanuel announced Sunday that more police officers in the city will wear body cameras, under a program that piloted in a police district in January. The decision follows a murder charge filed against a police officer last week over the shooting death of a black teenager and citywide protests over the incident.
Emanuel said the additional cameras will help increase public trust for police officers. However, Emanuel's address did not directly refer to Officer Jason Van Dyke, who shot 17-year-old Laquan McDonald 16 times in October last year. The video of the shooting, where Dyke was not wearing a body camera, was released by the city's police last week and triggered citywide civil protests. The camera program, which is now to be implemented in six new districts by mid-2016, are expected to show whether officers act appropriately.
"Equipping every officer with a wearable camera device allows us to harness the power of technology to better serve the people of Chicago," Chicago police Superintendent Garry McCarthy, who made the announcement with Emanuel, said in a statement Sunday, according to Chicago Tribune, adding: "In addition to protecting police officers and citizens, cameras have been shown to reduce citizen complaints against police and are great tools for evidence gathering and training as they allow us to learn from actual encounters with the public."
Chicago has been testing 30 body cameras in one police district and now plans to implement 1,200 to 1,400 more by mid-2016. The plan is to be funded by a $1.1 million grant from the Department of Justice and 1.1 million in city funds. So far, the body cameras have been used to track routine calls, investigatory stops, traffic stops and evidence collection. They have captured over 745 hours of footage in over 4,600 videos, the New York Times reported, citing city officials.
"Improving public safety and making Chicago a safer city has been one of my highest priorities," Emanuel said in a statement Sunday, according to the Times, adding: "Expanding this successful program into one-third of the city will help enhance transparency and credibility as well as strengthen the fabric of trust that is vital between police and the community."
The expanded program will also have automatic equipment upgrades every 30 months that would allow the officers to access the best technology available. McCarthy also said, according to the Chicago Tribune that research shows that citizen complaints reduced up to 80 percent for some of the departments, which were using body cameras.
The Justice Department announced in May that it would launch a program to provide $20 million funding for several police departments across the U.S. to put in place body camera programs. The decision was made after several protests last year across the country following the police killings of black people. The grants announced in May represent the initial portion of a three-year $75 million body camera funding program, requested by President Barack Obama to be approved by the Congress.
© Copyright IBTimes 2023. All rights reserved.