Chiefs vs. Buccaneers: Game Moved By Hurricane Ian? Minneapolis Or Tampa Bay Will Host Game
Hurricane Ian has put the Kansas City Chiefs and Tampa Bay Buccaneers in limbo regarding the location of their upcoming game. The two teams are set to meet in Florida on "Sunday Night Football," but that could change because of the weather.
With three days left until the game, the contest is still scheduled to take place at Tampa's Raymond James Stadium. If that changes because of Hurricane Ian, the NFL has picked Minneapolis to host the game, instead.
U.S. Bank Stadium isn't being used this week as the Minnesota Vikings face the New Orleans Saints in London.
Whether or not the game is played in Tampa, the Buccaneers have already been affected by Hurricane Ian. The team was forced to move its practice to Miami as the storm rocked Florida Wednesday.
Tampa Bay Mayor Jane Castor said Thursday morning that she was doing her best to keep Sunday's contest in Tampa.
"First of all, our thoughts and hearts go out to everybody in Tampa that's still there, hoping that they recover well and it doesn't hit them very hard," Buccaneers coach Todd Bowles told reporters. "That's the biggest thing. What we do is really small entertainment for people that go through a lot of rough things, and hopefully we can provide that.
"It's bigger than just a football team, number one. Number two, it's just making sure the players' families are safe and the coaches' families are safe and everybody on the staff is safe so they can concentrate on football. So we brought a lot of them down here. Everybody that wanted to come could come, family-wise and otherwise, including pets. We're going to make sure those people are fine first because you really can't concentrate on football without taking care of your family."
The game between the Chiefs and Buccaneers is one of the biggest on the Week 4 schedule. Both teams are viewed as two of the league's top Super Bowl contenders. They are both in first place in their respective divisions with a 2-1 record.
The Buccaneers defeated the Chiefs at Raymond James Stadium on Feb. 7, 2021 to win Super Bowl LV.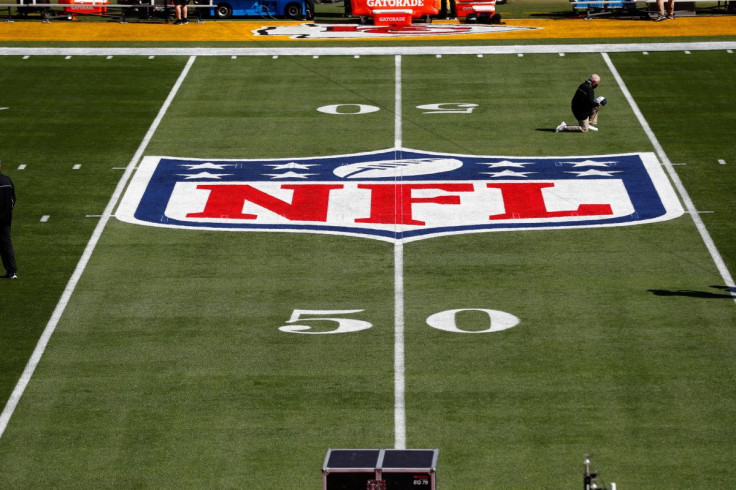 © Copyright IBTimes 2023. All rights reserved.