Child Chews Snake To Death After He Mistakes It For Chocolate
KEY POINTS
The child was playing outside when a snake appeared in a shrub
He thought it was a chocolate so he nibbled it while holding in his mouth
The doctor said the child was fine despite what happened
A 3-year-old kid from Farrukhabad in Uttar Pradesh, India, mistook a snake for chocolate and chewed it to death, according to a report.
The young boy, identified as Ayush, was playing outside his home when a little snake appeared in a shrub near their home. Thinking it was chocolate, he nibbled the snake while holding it in his mouth, according to a report by DNA India.
His grandmother immediately panicked when he saw the snake in his mouth and grabbed and threw it away. The boy's family then brought him to the local hospital for treatment.
"I pulled it out and cleaned his mouth and alerted the child's parents who took him to Dr. Ram Manohar Lohia district hospital," Sunita, the boy's grandmother, told The Tribune India.
The doctors and medical staff at Dr. Ram Manohar Lohia district hospital were also dumbfounded by the incident. They were used to seeing patients bitten by snakes and not the other way around.
The doctor on duty, Dr. Mohammad Salim Ansari, said that they administered the necessary medicines to the young boy, and fortunately, he was just fine and discharged afterward.
"It appears the snakelet was of a non-venomous species," the doctor said.
It's not every day that an incident of a person biting a snake to death is reported. Most of the time, it's the other way around, and it also costs the person's life, especially when the reptile is venomous.
In April, a woman was bitten by a python in the Unnao district in Uttar Pradesh. The woman, identified as Kusuma, was cleaning their house when a python snakelet bit her, after which she screamed and fell unconscious.
Kusuma was immediately brought to the hospital. When her husband, identified as Narendra, learned of the incident, he did not come to the hospital right away but instead opted to go home, catch the snake and carry it to the hospital.
He took the reptile in a sack and brought it to the hospital, which caused panic in the emergency ward.
Narendra said he opted to bring the snake to the hospital so the doctor could identify which species bit his wife and give her the appropriate medication.
Kusuma received first aid and was given a dose of antivenom and received first aid. She was also admitted for further treatment.
The doctor confirmed that Kusuma was out of danger, and Narendra released the python into the wild.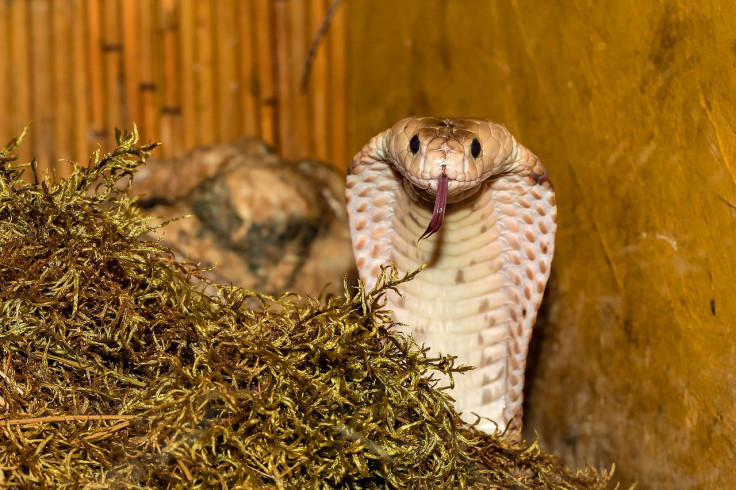 © Copyright IBTimes 2023. All rights reserved.