Chile Has The World's Largest Lithium Reserves - IBT Graphics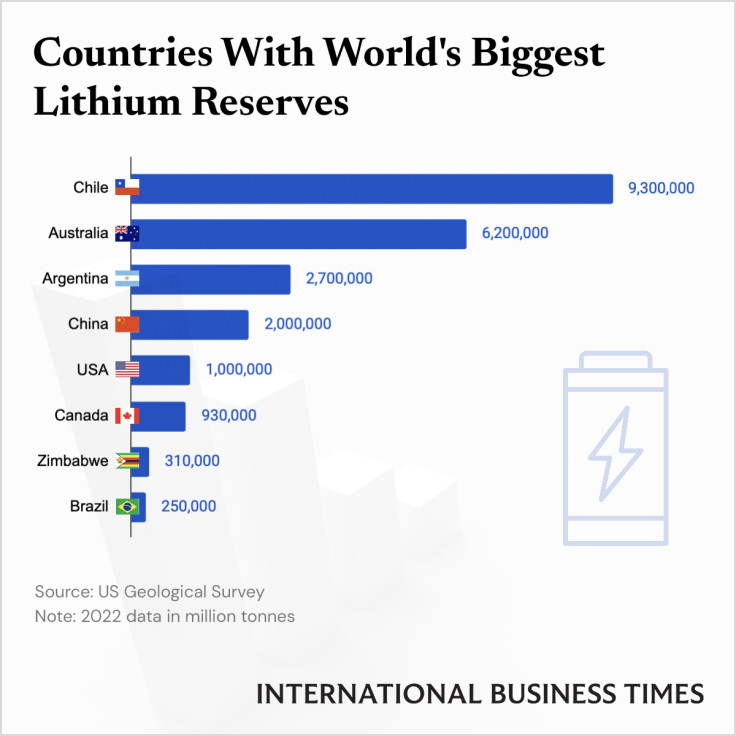 From batteries for the storage of electricity to medical implications, lithium has multiple uses across different sectors. The majority of lithium produced across the world (80%) is employed in battery manufacturing, while the rest is used in other sectors including ceramics, medical equipment and manufactured glass.
Tech companies across Asia, North America and Europe have prioritized enhancing lithium supply security, keeping in view the rapid surge in demand and prices of lithium in 2022. As countries across the world continue to explore the metal, identified lithium resources have increased gradually over the years, totaling about 98 million tons, according to the U.S. Geological Survey published in January.
Mineral reserves are described as parts of the resource that are extractable or producible at the time of estimate. The survey recorded a total of 26 million tons of global lithium reserves last year. Chile saw the largest lithium reserve globally in 2022 at 9.3 million metric tons, followed by Australia with reserves estimated at 6.2 million metric tons. Argentina and China came next on global lithium reserves rankings with 2.7 million and 2.0 million tons of lithium, respectively.
© Copyright IBTimes 2023. All rights reserved.