China aims to host 500,000 international students by 2020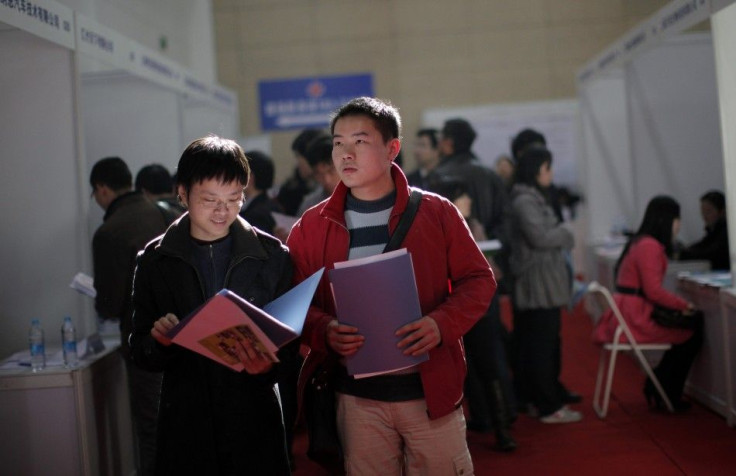 A top official from the Chinese education ministry has announced that the country plans to turn itself into a hub for international education and take its international student population to 500,000 - up from the present 265,000 approximately.
Shen Yang, deputy director general in the Ministry of Education's Department of International Cooperation and Exchange, addressed the Going Global Conference in Hong Kong organized by the British Council and said that while China has seen increasing enrolment of its own students in higher education, the country is now not only looking at boosting internal enrolment but would also like to host more students from abroad.
Shen outlined a multilateral approach that would be adopted to realize that goal, including country-to-country student exchange; increased regional cooperation with the European Union, ASEAN, North East Asia, Africa, Latin America and the Arab World; more credit transfer agreements and mutual recognition of academic degrees, as well as increased scholarships, international faculty and courses taught in English.
China has already taken several concrete steps in these directions. According to recently released statistics from the Ministry, the central government provided 800 million yuan ($121.7 million) in scholarships to foreign students in 2010 in addition to about 110 million yuan from local governments. A report published by the China Daily says these funds benefited over 22000 international students during that year. The largest group among international students in 2010 came from South Korea, followed by the United States, Japan and Thailand.
Beijing is working actively with counterparts in Washington D.C. to implement a 4-year education program, announced by President Hu Jintao and his US counterpart Barack Obama, during the latter's visit to China in 2009. The program aims to bring 100,000 Americans to study in the country over the next four years. More recently, on the occasion of the Chinese President's visit to Washington, first lady Michelle Obama spoke ardently in support of the President's 100,000 Strong Initiative, urging students from the United States to study in China.
The Asian giant has also established mutual degree recognition agreements with 34 countries. In August last year, Chinese State Councilor Liu Yandong called for the implementation of the two China-ASEAN 10,000 Student Exchange Programs, making sure that the number of exchange students from ASEAN countries to China reached 100,000 by 2020 and vice versa. She said that her country would offer 10,000 government scholarships in the next 10 years for students from ASEAN countries, as well as invite around 10,000 young teachers, scholars and students from ASEAN nations to attend language, culture, sports and art programs in China over the next 10 years.
At the Hong Kong conference, Shen alluded to the importance of having more satellite campuses of international educational institutions in China, referring to the existing ones belonging to the Universities of Liverpool and Nottingham. The booming economy in China, coupled with the traditional emphasis on higher education and excess of demand over supply, has driven many leading educational destinations such as the UK and USA to set up outposts in the country. In January this year, the Chinese Education Ministry approved the establishment of a campus by the New York University for US-style liberal arts research and education. The University of Nottingham, which already has a campus in the city of Ningbo has also been invited to set up a second outpost in Shanghai, according to some reports.
© Copyright IBTimes 2023. All rights reserved.