China Anti-Corruption Campaign: Authorities Reveal How They Target Fugitives In Countries With No Extradition Treaties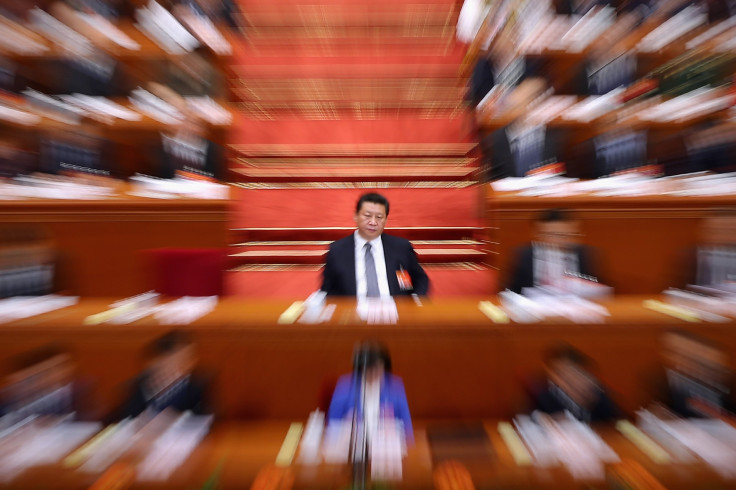 Chinese President Xi Jinping has made a drive against corruption in the ranks of the ruling Communist Party's officials the centerpiece of his administration. While many officials, both low- and high-level, within China have faced legal consequences for their alleged misdeeds, China has faced a harder time in repatriating those who fled overseas.
This week, however, China's government revealed for the first time, details of how it manages to repatriate fugitives, and their assets, who have fled to countries with which China has no extradition treaties.
In an article posted on its website on Tuesday, the Central Commission for Discipline Inspection, the agency tasked with pursuing the anti-corruption campaign, said that China dispatches agents to meet with fugitives in foreign countries, in an attempt to persuade them to return home. It also provides other countries with evidence of criminal activity, including violations of that country's immigration laws, according to a South China Morning Post translation.
The article added that fugitive's assets were repatriated by means, including bilateral law enforcement cooperation deals, local civil litigation, and criminal asset seizure laws abroad or in China, or by mutually agreed settlement between the fugitive and Chinese authorities.
China now has extradition treaties with 29 countries, including France, Spain, Portugal and Australia, according to Caixin, plus another 10 pending ratification. However, the country has no extradition agreements with three significant nations that are attractive to fleeing officials: the U.S., Canada and Australia.
The government has committed significant resources to tracking down fugitives who have fled abroad. The mission to track down such fugitives, dubbed Operation Fox Hunt, has seen China carry out activities in 56 countries, including the United States, Canada, Spain, South Korea and South Africa.
As of November 2014, the operation had resulted in the arrest of 288 people suspected of financial crimes, Reuters reported.
"The economic fugitives seem like the crafty foxes who have fled overseas to avoid punishment, but we -- the wise hunters -- will nail them," Liu Dong, deputy director of the economic crimes unit at the Ministry of Public Security, told China Daily. "No matter where they are, or who they are, we will catch them."
China is stepping up its attempts to have U.S. authorities cooperate over the issue of fugitives. The head of China's Central Commission for Discipline Inspection, Wang Qishan, is preparing to visit the U.S. to press the issue with officials there, the Financial Times reported.
This week, Chief Justice of China's Supreme People's Court Zhou Qiang said: "Foreign countries must not become a 'safe haven' for the corrupt to escape justice," according to China Daily.
© Copyright IBTimes 2022. All rights reserved.
FOLLOW MORE IBT NEWS ON THE BELOW CHANNELS