China Warns Artists May Be Next Target Of Anti-Corruption Purge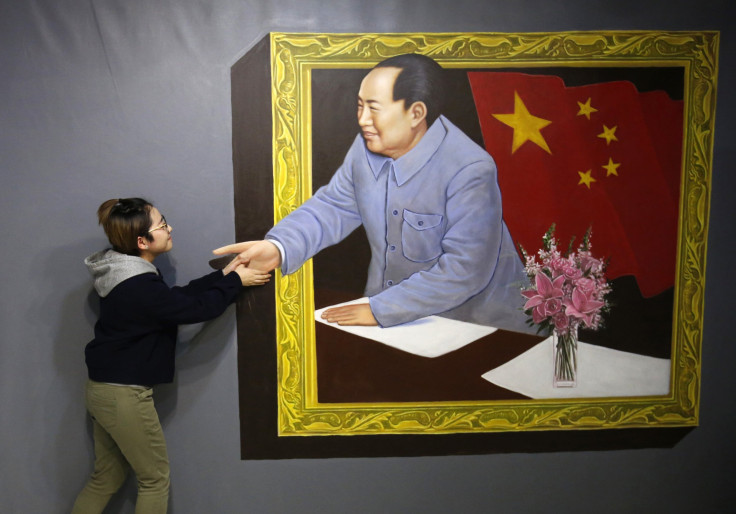 An article in China's state-run media has warned that a number of prominent artists and cultural figures were engaged in corruption, a possible warning that the government's anti corruption drive may soon begin to target artists.
The article, which appeared in China's state-run People's Daily newspaper, warned that famous cultural figures "use their names to befriend both the powerful and the wealthy, and make themselves middlemen," adding "that is co-conspiracy among the powerful, the wealthy and the cultural intellectuals," according to the South China Morning Post.
Late last year, President Xi Jinping told the nation's artists, playwrights and actors that their output should reflect "socialist core values," according to the state-run Xinhua news agency. He also rather pointedly added that artists should not "lose themselves in the tide of market economy nor go astray while answering the question of whom to serve."
In addition, the drive against "Western values" has in recent weeks targeted the country's academic sphere, raising concerns about academic freedom. Academics and a prominent artist faced criticism from the government last month for spreading "Western values" in universities and on social media. Some academics who have called for democratic reforms in the country or strayed from officially approved positions in their teaching have lost their jobs as a result.
There may, however, be an element to this latest warning beyond cultural control. Recent reports suggest that the gifting and sale of artworks have increasingly been used as a new method of paying bribes to corrupt officials, in a country where graft is rife.
Under President Xi Jinping, China's communist party government has launched a so-called anti-corruption drive, which aims to remove corrupt officials and curb the largesse of some party members. But the drive is also seen as a method by which Xi and other party leaders can purge their political rivals or enemies from positions of power, according to Reuters.
The drive, however, made it harder for corrupt officials to accept bribes or to own obviously expensive items, such as luxury property or vehicles.
A report from the Epoch Times suggests that officials have employed complicated schemes to launder bribes through the sale of artworks. For example, an official may be given the gift of an artwork, the authenticity of which is hard to verify, as a gift from someone wishing to bribe him, and then auctions it and has it snapped up by a mysterious buyer at a very high price, the paper said.
Last month, President Xi ordered current and former government officials to cease any involvement in calligraphy clubs and art groups. Both Xi and the country's graft watchdog, the Central Commission for Discipline Inspection (CCDI), had expressed concerns at the high number of officials belonging to such groups, and that they were vehicles for bribery, according to China Daily.
"In some places, you will see dozens of vice presidents sitting atop the provincial calligraphy association," the CCDI wrote. "It is enough to make one wide-eyed and dumbfounded. ... What kind of behind-the-scenes profit is motivating officials to use their authority to grab literary laurels? And what kind of secrets are they keeping?" according to AFP.
© Copyright IBTimes 2023. All rights reserved.