China Bans Amateur Weather Reporting To Prevent Public Panic Over False Reports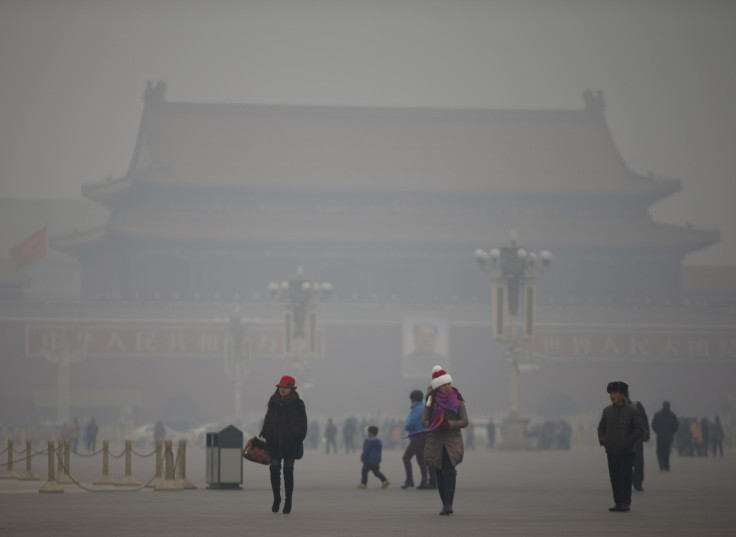 China's government meteorological authorities are cracking down on storm chasers and other weather geeks, prohibiting them from publicizing amateur weather reports. The effort is said to target false reports that cause panic and chaos -- but it also could be a veiled attempt to limit coverage of the country's dire air pollution situation.
Starting May 1, only official state weather reports are to be published and circulated, the Chinese Meteorological Administration said. State-run newspaper Global Times reported that those found violating the ban would face a fine of up to 50,000 yuan (just over $8,000). Covered by the ban are reports on common weather indicators like "wind speed, air temperature, humidity," as well as serious phenomena such as typhoons, sandstorms and haze.
The ban follows domestic media criticism of amateur weather reporting that caused public panic and disrupted social order. The CMA explained that inaccurate weather information is disseminated through "private channels," based on peer sharing via text and social media. The newspaper cites an example from last month: an inaccurate social media report of a Category 17 super typhoon that was set to hit eastern China's coastal Fujian province. The hysteria prompted flight cancellations and panic in the region.
Popular amateur weather trackers -- who publish work based on independently conducted weather analysis and observations -- say the crackdown won't stop them from pursuing their hobby. On China's microblogging service Weibo, users criticized the ban, citing discrepancies in state-approved weather reporting, especially as they relate to levels of PM2.5, an airborne pollutant.
"Our own PM2.5 reports are false and now we won't let others report, this is truly wicked," one commenter said of the ban, Asia One reported. "How can we protect the environment with false data?"
"If weather stations can promise that every report is accurate, I'll support it," another commenter said. "If they can't, why not let others have a say?"
The accusations come after it was revealed that Beijing's official daily Air Quality Index (AQI) ratings were a lot lower than those given in other reports. For example, pollution ratings for Beijing provided by the U.S. Embassy often showed a discrepancy with Chinese state reports.
It appears this isn't the first time Beijing is attempting to silence alternative weather-related reports: Makers of the popular phone app China Air Quality Index stopped using air quality data from the U.S. Embassy at the request of Beijng authorities.
© Copyright IBTimes 2023. All rights reserved.